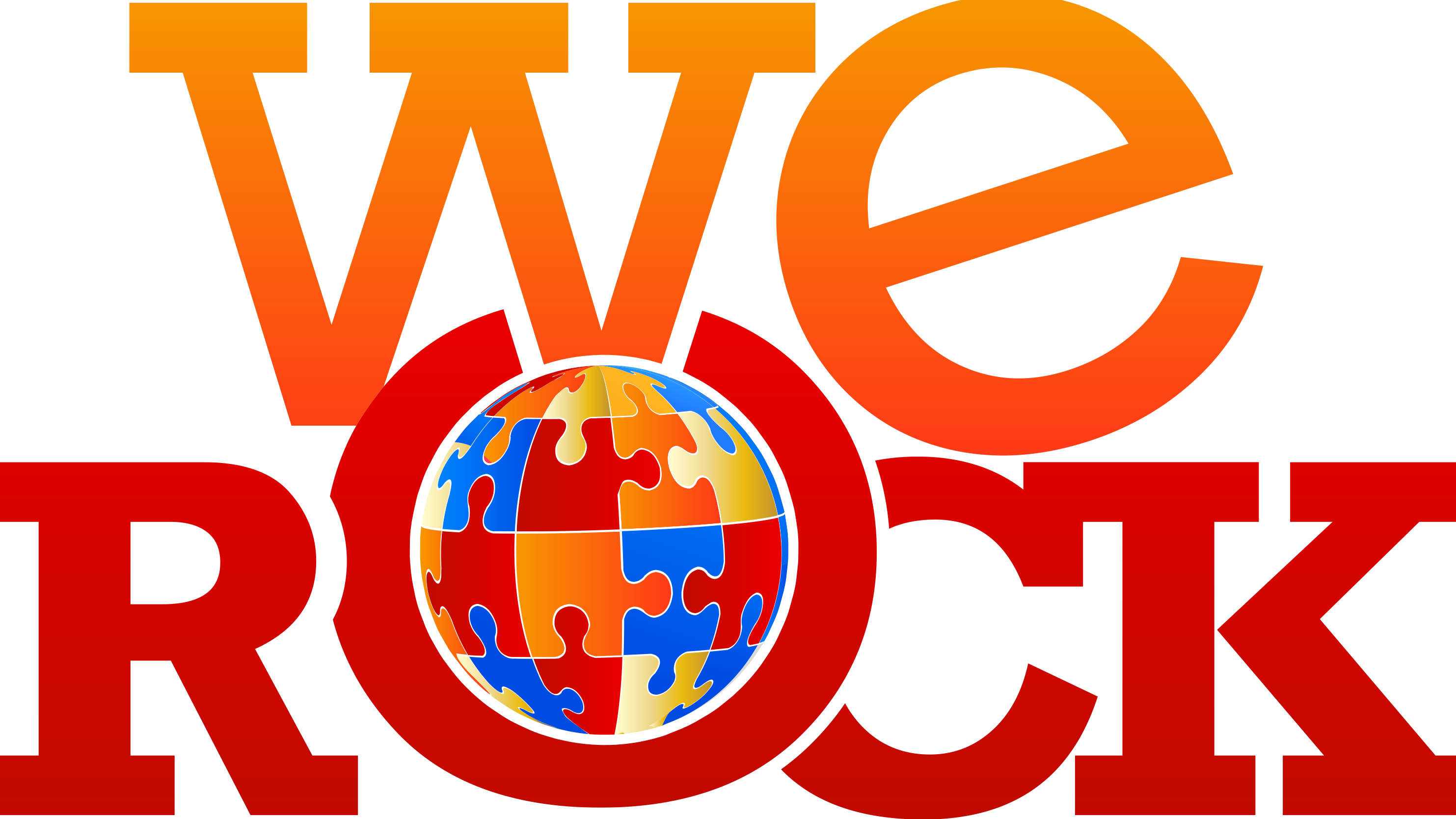 About the event
"We Rock" Friday Night Live
We Rock launched in August 2020 as a virtual experience that is both interactive and engaging. We Rock strives to interact and engage with all registered persons through curated sessions and collective musical inspiration. We Rock is offering this concept globally as a community outreach opportunity that can be a resource to churches, organizations, families and individuals specifically young adults while having opportunities and activities for all generations.
The goal and intention is to bring the "We Rock" concept to a virtual and physical audience as an outreach that can assist in reaching and engaging the young adult demographic between the ages of 21-45.
The We Rock virtual experience is hosted on a platform called "Hopin" which is a virtual platform specifically for events. This fully functional event space provides convenient accessibility for all paid registrants and participants, which allows integration of Facebook and other social spaces, and offers other unique features that are useful in hosting an event such as vendor booths.
We Rock is in need of an intensive marketing strategy as well as business management and PR for the brand. Sponsorships, endorsements, and partnerships are vital to the survival of We Rock.
We are looking to build the We Rock community by hosting this hybrid experience once a month. It is our goal to make the We Rock experience a global brand. There is a potential growth and expansion as we strive to Impact, Inspire and Empower lives all over the world.
RE: A Friday Night Live Social Networking Community
The We Rock Virtual Experience will take place as a Friday Night Live event from 6pm –
10pm at Empowerment Church Power Center as well as on the "Hopin" Platform and will consist of Curated Sessions, Clean Comedy, Zumba + Corporate Praise & Worship
MONTHLY CURATED SESSIONS: These are real, fresh, and relevant sessions with topics to engage in dialogue for all registrants and participants. Each session is conducted each month and is created and curated by individual host(s) who may bring in special guests. Working Titles:
"WE ROCK HEALTH AND FITNESS": A ZUMBA EXERCISE CLASS THAT REJUVENATES THE MIND, BODY AND SPIRIT.

ZUMBA COACH: BRITNEY HORN

"THE MAN CAVE": A TALK THAT INCLUDES MUSIC, SPORTS, BUSINESS AND CAREER CENTERED CONVERSATION IN EFFORT TO EMPOWER AND INSPIRE INDIVIDUALS TO REACH THEIR DREAMS!
"I AM THAT WOMAN" A TALK ABOUT DIVINE CONNECTIONS AND DISCOVERING PURPOSE AND PASSION
HOSTED BY LAUREN STOVALL AND SHAUNEE BRANNAN
"THE LYRICAL CAFÉ/H3 (HOPE HAPPY HOUR")
AN ARTISTRY OF POETRY, SPOKEN WORD AND HIP HOP/RAP
HOSTED BY PASTOR KEVIN SMALLS
"MARRIAGE MATTERS" CURRENT PROGRAM MODULES ON THE IMPORTANCE OF MARRIAGE IN TODAY'S SOCIETY, WHAT TO DO DURING OBSTACLES AND CHALLENGES, AND HOW TO ON THE BLISSFUL TIMES
HOSTED BY JUSTIN & CHARLA OBI
"THE SINGLE LIFE #ONEUP" A TALK ABOUT KNOWING WHO YOU ARE AND HOW TO WIN EVEN WHILE YOUR SINGLE
HOSTED BY RYAN RUTLEY AND TIFFANY TURRENTINE
"WE ROCK COMEDY" We are in the process of creating and producing this show.
"LEADERS OF TODAY" A TALK ABOUT LEADERSHIP IN THE CHURCH AND COMMUNITY, BUSINESS LEADERSHIP AND FINANCIAL LEADERSHIP
"THE ROCK ROOM": THE ROCK ROOM IS THE FACE OF WE ROCK. IT IS A COLLECTIVE MUSICAL INSPIRATION AND THE MAIN EVENT WHERE WE ALL JOIN IN CORPORATELY, CATAPULTING YOU INTO AN AUTHENTIC MUSICAL WORSHIP EXPERIENCE.
Why should you sponsor?
Being a sponsor would give you the opportunity to support young adults and Millennials with a positive, uplifting, and inspiring experience on a Friday night!
You would help a community stay well grounded, connected and motivated!
Our coaches give tools and strategies to help individuals reach their fullest potential and find success whether it's in business, music, purpose, health and wellness, fitness, or just lifes journey!
We also have multiple main event activities such as The Rock Room (a musical experience) that are able to reach larger audiences, and impact more people!
We look forward to connecting with you soon!

Jon Plair
Jon Plair is one of those rapidly expanding gospel artist who genuinely reaches into your heart and leaves a lasting impression. He continues to revolutionize the music industry with a resilient creative edge. Remarkably, he has provided indisputable proof of his great talents and of an even greater future.
Not only is Plair a skillful writer and producer, his talents transcend various creative art forms. He is an accomplished pianist who plays various instruments ranging from the drums to the bass. Plair has shared the stage with some of the Gospel legends such as, Dorinda Clark Cole, Donald Lawrence, and Tye Tribbett to name a few. He has been seen on "The Word Network", "Impact Network", "TBN" and had the honor to perform on "BET" Dr. Bobby Jones Finale Show.
He is married to Naomi Plair and they are proud parents of Korie, Israel, and Hannah.
Contact the Organizer
Contact the Organizer