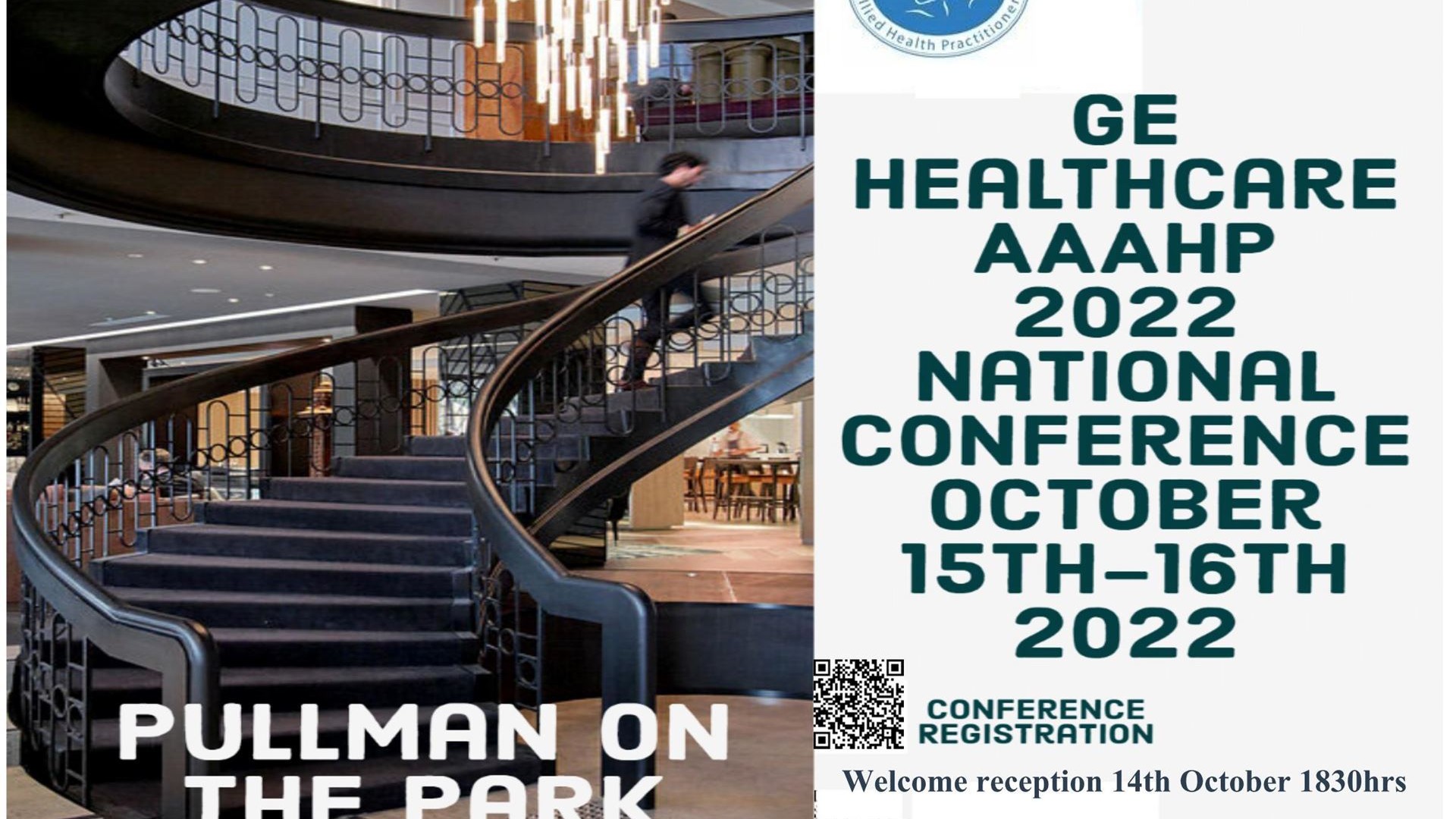 About the event
'Lessons learnt from a World health crisis - Pandemic three years and counting'
Conference DRAFT Program
This Year AAAHP is honoured to be supporting the Pat Cronin Foundation . Come to the Conference and meet this exceptional group of people who are working tirelessly to highlight one of societies biggest issues.
Earn 12 CPD (Continuing Professional Development) points for attending the 2 day Plenary Session conference! ( 6CPD points per day. Must attend full day of listed sessions )
AAAHP is proud to be presenting its 6th National conference in 2022.
As we have all been dealing with Covid issues , here is an opportunity to renew old friendships and make new ones.
Make welcome our Keynote speaker , Mr Bill Kilvington , from the UK. More information on Bill can be found here , Experience | Bill Kilvington FCODP, FRCA | LinkedIn
The conference is designed for Anaesthetic Technicians, Anaesthetic Nurses, and any other health care workers interested in Anaesthesia.
Virtual attendance registration for Overseas, WA and QLD delegates available here VIRTUAL Conference (CPD for virtual attendance will be asssesed on logged viewing)
Why should you sponsor?
AAAHP is the National Non Profit Educational body for Anaesthesia Technicians here in Australia . We need support from companies to enable us to better provide education and training for our members
Ray Murtagh
My name is Ray Murtagh and I am past president of AAAHP a position I held for 5 years. For the last 10 years I ahve been the National Registrar and Senior Conference organiser for AAAHP.
I pride myself on having an excellent team to assist me in offering first class educational events for our members.
I have worked in the rome of the Anaesthesia Technician for the last 38 years.
Contact the Organizer
Contact the Organizer