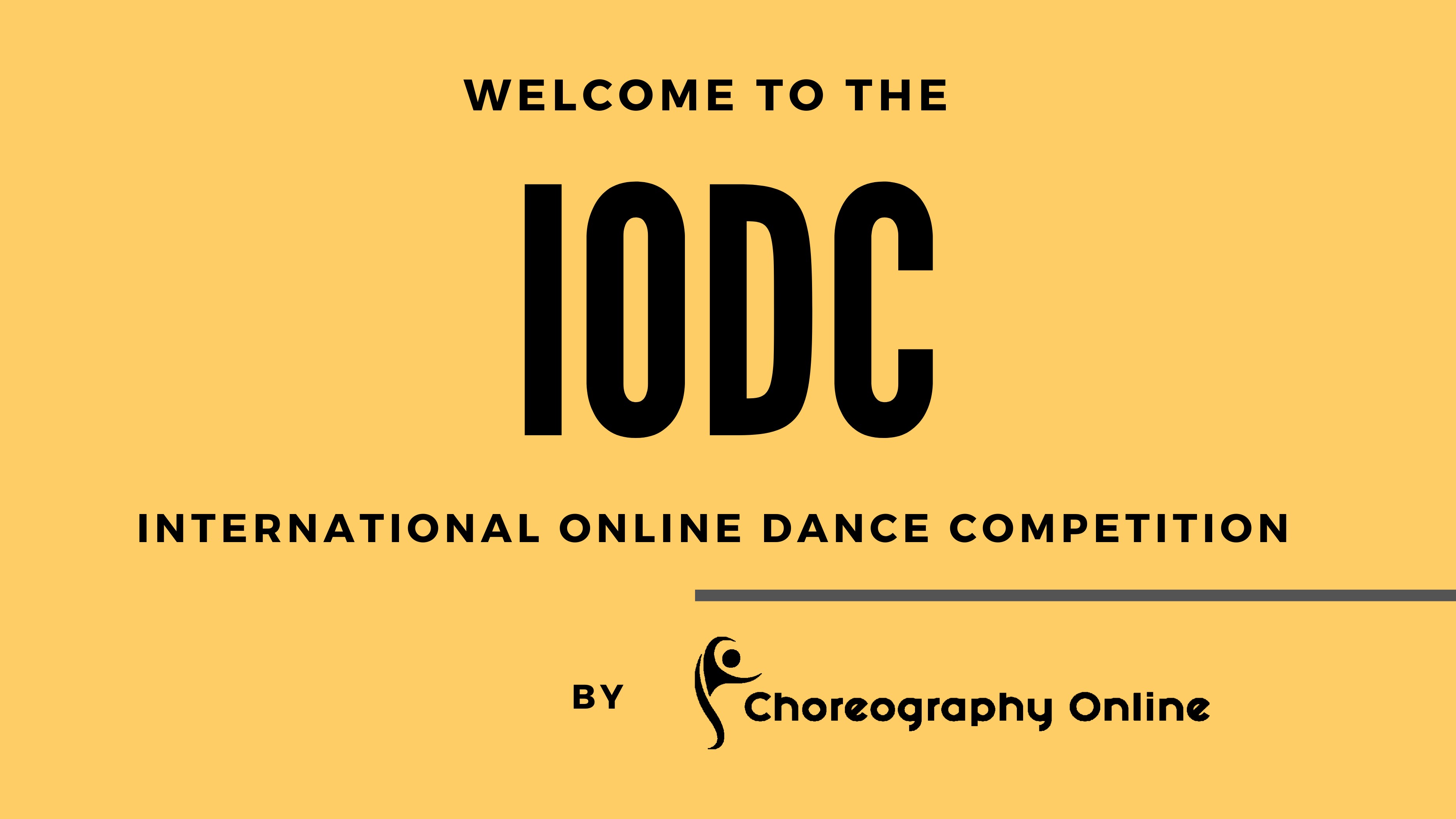 About the event
The IODC, or the International Online Dance Competition, is an online dance competition open to dancers and choreographers around the world. Entrants can enter with prerecorded video they already have on hand -- of their performances in other live competitions, concerts, performances, showings, or rehearsals— and enter them easily, even directly from a mobile device.
This gives them the unique chance to take all of the work that they've already done and push it up a notch to compete on a virtual world stage.
The most exciting time during the IODC is the Gallery of Finalists, which gets published for three weeks after the First Judging Round, and is open to public voting. IODC 2020 received over 110,000 visitors from 149 different countries, as well as over 370,000 public votes.
Why should you sponsor?
From a sponsorship standpoint, what distinguishes this from other events is that sponsorship visibility lasts three months: marketing begins a month before opening, the entry period lasts one month, then after the First Round Judging has been terminated, the Finalists are published on the Gallery of Finalists to be voted on by the general public. Following Second Round Judging, the Winners are published on the site as well.
So contrary to most live events, which may last a couple of days to a week, the IODC keeps brands in front of the public eye for a much longer period of time.
The first IODC event took place starting May 6th, 2020. During the one month entry period, the IODC received 533 competition entries, and over 17,000 visits to the website. Then the Gallery of Finalists was published, and the number of visits actually skyrocketed from there.
Are you looking to expand your reach internationally, increase market share within a dance community demographic, or launch a new product or service in front of a large dance audience? Let us help you reach any or all of those goals through an IODC sponsorship.
Because we don't just have an audience, we actually build relationships with them. The association of your brand with the IODC therefore has a greater impact on individuals in our audience, because our audience trusts that we don't associate with just any brand.
A Gallery that Draws Eyes
Many of the entries received can be considered World Class or on their way to being so. This is not surprising, as the panel of judges are established figures in the world of dance, coming from Juste Debout, Youth America Grand Prix, Bolshoi Ballet, Broadway Underground, and Cirque du Soleil.
The real visibility happens when the Gallery of Finalists gets published. It is at this moment that the general public is invited to vote on their favorite Finalists. The IODC 2020 Gallery received so many visitors that we ended up completely busting our allotted bandwidth...by about 7 times.
The first two brands to purchase a Presenting Sponsorship for the 2021 edition will have their logo watermarked onto uploaded Finalist videos that appear in this Gallery. With well over a half million views, this is much, much better visibility than e-mail direct messaging— and loads more fun!
Dancer Stories - All Year Round
One of the things we will be putting out on social media and that we would like to be a central focus of this event are the Dancer Stories that come out of it. We will be doing video interviews with participants (not just Winners, but Finalists and other participants who feel they have received something important and of value for their dance career or general improvement). We will delve into their individual stories and allow the world to see the humanity in everyone, regardless of what part of the world they come from, as well as the sort of learning each has gleaned from our company's services. We are willing to allow specific brands to be exposed through these stories— brands who support the development of dance artists of all ages through sponsorship of Choreography Online and the IODC.
Sponsoring Dancer Stories with your brand is an extra add-on we can discuss as part of a personalized Sponsorship Package, if you so desire. Please contact us for a copy of our full Sponsorship Deck, and to discuss a customized Sponsorship Package tailored to your specific needs.

Rick Tjia
The Owners of Choreography Online and the Producers of the IODC
RICK TJIA
Rick Tjia is best known as principal dancer with world renowned contemporary dance company La La La Human Steps and for his 16 years as a Talent Scout specializing in dance at Cirque du Soleil. He has had an extensive career in dance and acting that includes performances with Ballet Austin, Boston Ballet and Delta Festival Ballet, as well as three years of work in film and television in Los Angeles doing hip-hop, jazz, tap, and ballet. He was an acrobatic choreographer for the Cirque du Soleil Big Top touring show Volta.
www.ricktjia.com
ROME SALADINO
Rome has performed with the American Ballet Theatre, the Icelandic Ballet Company (Islenskí Dansflokkurinn), Sacramento Ballet, and several other companies throughout the United States. He has also had the privilege of working with dance icons like Mikhail Baryshnikov, Ann Reinking, Alonso King, Robert Battle, and David Parsons, among others.
Some of his former students include well-known artists: two of them, Aaron Simon Gross and pop star Ariana Grande made it into 13 the Musical for both the Workshops in Connecticut and the Broadway run, the run that launched Ariana's celebrity career.
Contact the Organizer
Contact the Organizer