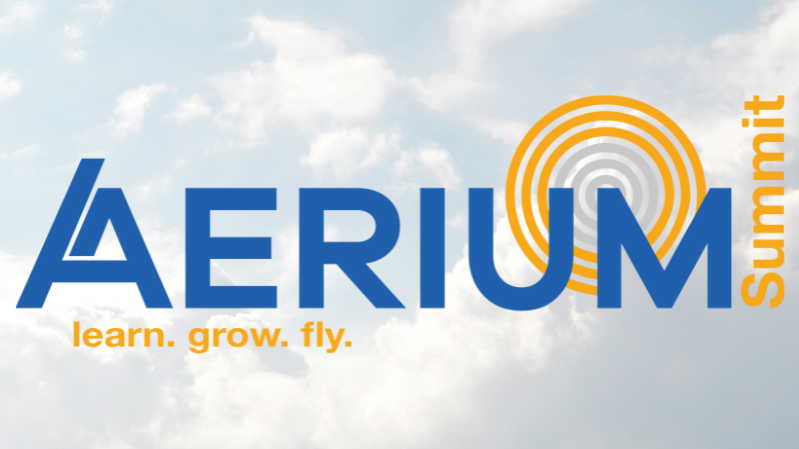 About the event
The 2023 Inaugural Aerium Summit provided a dynamic platform for students interested in aviation, aeronautics, drone operation, defense, and related maintenance careers. With immersive experiences and hands-on activities, attendees had the opportunity to engage with simulators, introductory training sessions, and industry leaders, and explore a range of employment opportunities facilitated by various certifications.
Before the Summit:
Dr. Larry Nulton, Chairman of Aerium, emphasized, "At this event, school administrators, students, and industry stakeholders will gain firsthand exposure to the abundant aviation and maintenance career resources made available through the exceptional efforts of our partner organizations. Our vision of cultivating a next-generation hub of aviation professionals right here in our backyard will be vividly showcased."
Brother Marius Strom, Director of the Center for Aviation Maintenance and Education at Saint Francis University, highlighted the progress achieved through collaboration, stating, "Thanks to this collaboration, our aviation program's capabilities have expanded rapidly. The Aerium Summit will provide a platform for us to demonstrate the remarkable strides we have taken in delivering invaluable hands-on training. We are particularly thrilled about the recent donation of a CRJ200 airframe from SkyWest Airlines, which further enhances our training facilities."
Recognizing the significant workforce challenges facing the aviation industry, Anthony McCloskey, PennDOT's Bureau of Aviation Director, emphasized the importance of events like the Aerium Summit, stating, "The aviation industry is grappling with an immense retirement wave among pilots and technicians, compounded by the adverse impact of the pandemic. We need more collaborative groups and events like these to address these challenges head-on."
With an extraordinarily successful 2023 Summit, Aerium organizers announced the 2024 immediately following.
Why should you sponsor?
Sponsoring the Aerium 2024 Summit offers numerous compelling reasons for your organization, especially considering the successful participation of over 500 industry professionals, students, and local representatives at last year's conference. Here are some key reasons why your organization should consider sponsorship:
Reach a Diverse Audience: The Aerium Summit attracts a diverse audience that includes industry professionals, students aspiring to join the aviation and aeronautics sectors, and local representatives with a vested interest in workforce development. Sponsoring the event allows your organization to connect with this broad spectrum of stakeholders.

Prominent Exposure: With over 500 attendees at the previous summit, your sponsorship will gain significant exposure. Your company's name, logo, and branding will be prominently displayed throughout the event, reaching a wide and influential audience.

Enhanced Reputation: Supporting an event that fosters education, skill development, and collaboration in the aviation and aeronautics sectors reflects positively on your organization's commitment to community development and the future of the industry. This can enhance your reputation as a socially responsible and forward-thinking company.

Networking Opportunities: By sponsoring, your organization gains access to exclusive networking opportunities with industry professionals, students, and local representatives. You can forge valuable connections, explore potential collaborations, and identify talent for future recruitment.

Showcase Expertise: Session sponsorship offers your company the chance to showcase its expertise by influencing the content of a session and generating polls during the event. This demonstrates your thought leadership within the aviation and aeronautics sectors.

Community Engagement: Sponsoring the Aerium Summit demonstrates your commitment to the local community by supporting educational initiatives and providing opportunities for local students to explore careers in aviation. This can foster goodwill among community members and local leaders.

Address Workforce Challenges: As highlighted by Anthony McCloskey, Director of PennDOT's Bureau of Aviation, the aviation industry faces significant workforce challenges. By sponsoring the summit, your organization actively contributes to addressing these challenges by nurturing the next generation of aviation professionals.

Scholarship Impact: Your participation in the scholarship sponsorship initiative directly impacts the lives of students by providing them with financial support and access to education and training in aviation. This investment in future talent aligns with your organization's commitment to fostering skill development and career opportunities.

Visibility Beyond the Event: Social media integration, banner placements, and recognition by Aerium leadership ensure that your sponsorship reaches a broader audience beyond the physical event. This extended visibility maximizes the return on your sponsorship investment.

Strategic Positioning: Sponsoring the Aerium 2024 Summit allows your organization to strategically position itself as a leader in the aviation and aeronautics sectors, showcasing your dedication to innovation, education, and workforce development.
In conclusion, sponsoring the Aerium 2024 Summit provides your organization with a unique opportunity to make a significant impact on the aviation industry, engage with a diverse and influential audience, and enhance its reputation as a socially responsible and forward-thinking entity. With the success of last year's conference and the potential for even greater impact in 2024, sponsoring this event is a strategic decision that aligns with your organization's goals and values.

Sydney Harris
As a Penn State graduate, I proudly hold a Master's degree in Public Policy, a Bachelor of Science in Legal Studies, and a minor in Sociology. My educational journey has equipped me with a diverse skill set, ranging from delving into the intricate nuances of policy development to conducting both quantitative and qualitative research. I've also gained proficiency in economics, public finance, and statistical analysis, with a strong command of tools like R-Studio.
Throughout my career, I've had the privilege of making significant contributions to the esteemed clientele of BBP, particularly in the realms of aviation, drones, and policy. Some notable projects include spearheading data collection efforts for America250PA, conducting in-depth drone case studies for PennDOT's Economic Impact Study, and playing a pivotal role in establishing the Legislative Initiatives Fund for the Aviation Council of Pennsylvania. My expertise isn't confined to policy alone; I possess a knack for technology, coding, and crafting exceptional client websites and membership platforms. Beyond my work at BBP, I have the honor of chairing the Community Outreach and Communications Action Team of HEAL PA.
My professional journey has been enriched by past roles at the Pennsylvania Office of Attorney General and the Office of Advocacy and Reform. During my tenure, I made substantial strides in influencing trauma-informed policy within the criminal justice system. These efforts were not only impactful but also caught the attention of prominent figures such as Attorney General Josh Shapiro and Governor Tom Wolf, who reviewed and acknowledged my contributions.
In my capacity as a research assistant at the Penn State Criminal Justice Research Center, I embarked on pivotal research endeavors, particularly focusing on prosecutorial decisions in Pennsylvania homicide cases. This involved meticulously coding over 1,900 cases using empirical criminological research methods, shedding light on critical aspects of our justice system.
My journey thus far has been one of relentless dedication and an unwavering commitment to effecting positive change through policy, research, and technology. I am excited to continue my journey, bringing my expertise and passion to new challenges and opportunities that lie ahead.
Contact the Organizer
Contact the Organizer