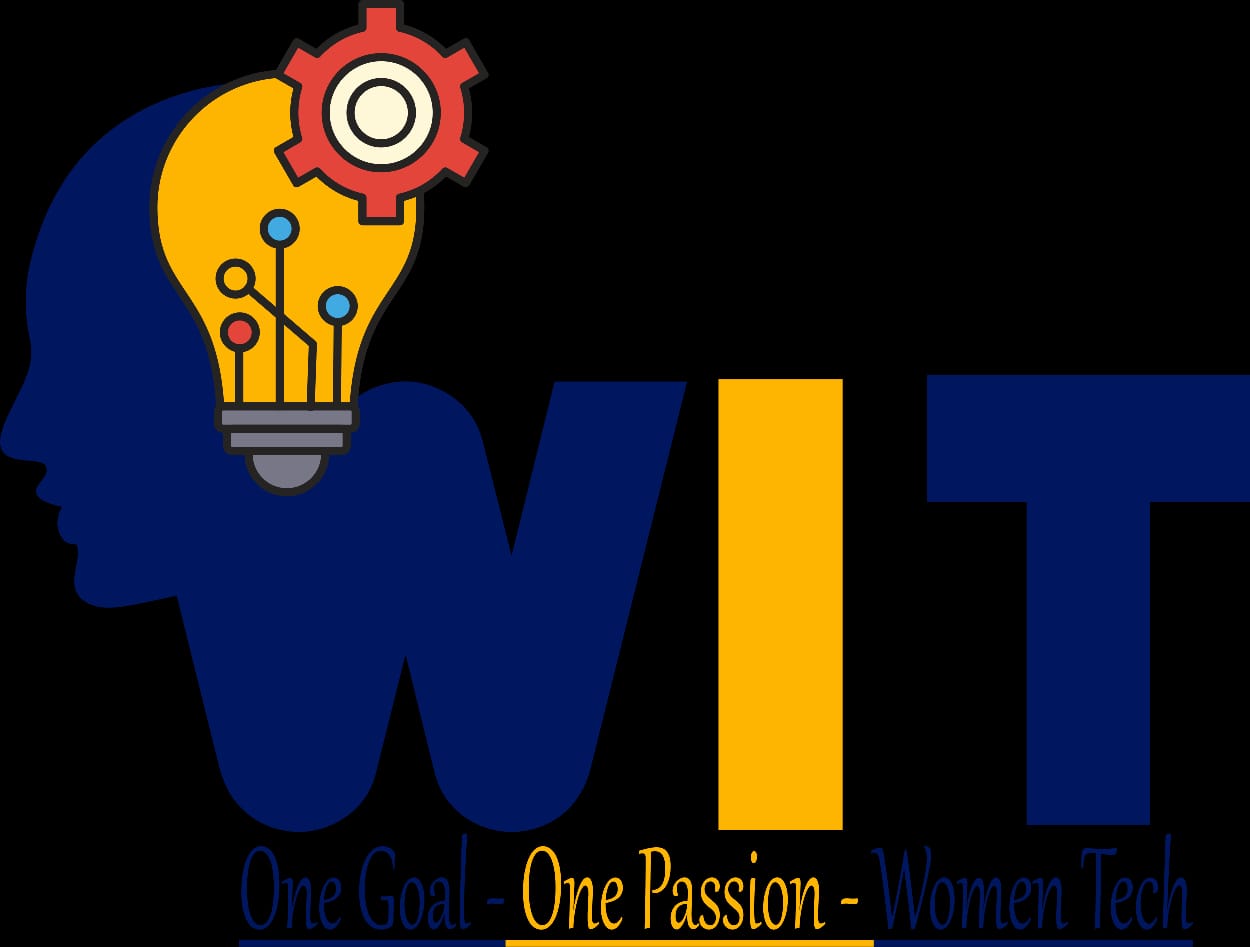 About the event
WiT 2020 is a female-led technology fest with the aim of displaying a platform for showcasing the best and the latest innovations in the world of technology.
The mission of WiT
To create a spark in women entrepreneurship in the world of IT, through programming skills and a step up for digital lives.
So that they also will be able to put their hands on the latest technologies. By providing them professional networks, expert talks nd panel discussions.
Tripti Shinghal Somani
Sumitra Bagchi
Usha Jha
Nikita Gandhi
Priyanka Sinha
Sapna Grover
Why should you sponsor?
The success of the event depends on the generous support of our sponsors to help fulfill all requirements and top-level facilities for the event. We invite you to participate and be associated with the event in a variety of ways including monetary funds, sponsor prizes, events, etc. and be recognized.
Sponsorship Package is outlined below. Other fund ideas and contributions are also welcomed.
Sponsorship Package –
Recognition as the launch sponsor of the event.
Recognition of sponsorship in every event poster.
Banners and Boards with logo and name at the event venue.
Individual Event renamed according to the sponsor(XYZ Quiz).
Logo/Link on the homepage of the event website.
Logo and acknowledgment in the program brochure
Permission to set up advertising stall/carry out events in the college
. A free booth.
. Sponsor's logo on event promotional banners and flyers, blog posts, email newsletters, and social media posts.
. We can include the sponsor's logo in all of our promotional gear.
. encourage our social media followers to "like" or share the sponsor's content.

Women In Tech 2020
We are just students of different streams and different colleges. We didn't know we were making memories, we were just enjoying our college life. One day we meet with two developers who wore tag "Google Developer". That day they inspired us for doing something different and also they offered us to come and work with them as Intern. On Sept 2018 our internship started, gradually we learned more and more things, We started Web development course, we worked on different projects, also live projects, Our team attended Microsoft Ignite the tour(Mumbai), International Workshop on Cyber Security, GDG Devfest'19 (Kolkata, Ranchi, Hyderabad), Womennovator(Patna),. After attending these events we feel experienced and confident. All over the world technology is changing dramatically, we should also prepare for these challenges. We, the girls, after experiencing the changes believe that this transformation should reach to a bigger number of females. IT has got really a promising future for everyone of us. But to fuel this dream , we need help from people like you.
Contact the Organizer
Contact the Organizer