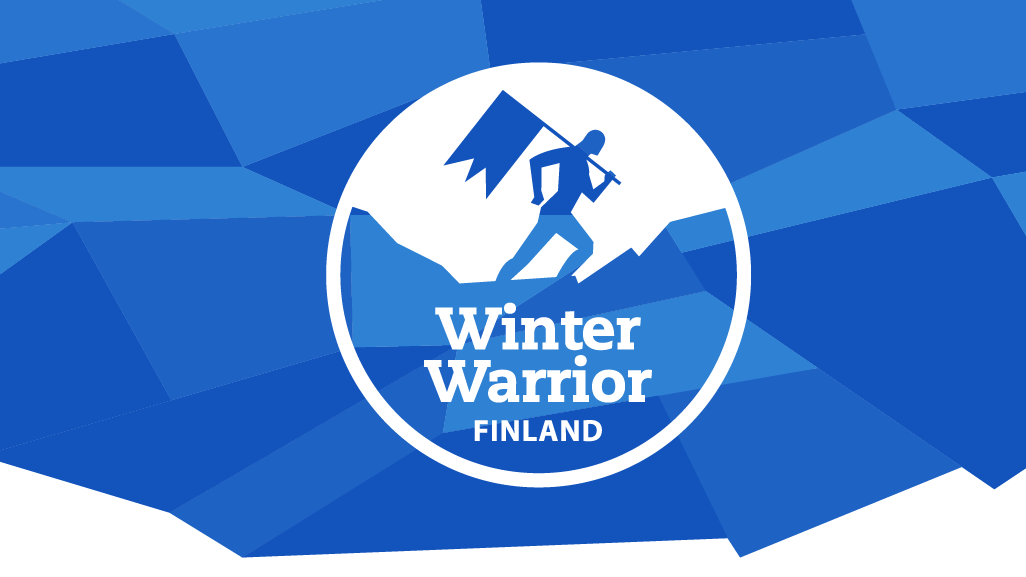 About the event
The third edition of Winter Warrior® Finland attracts international competitors with its unique conditions!
Winter Warrior Finland is the toughest obstacle course race above the Arctic Circle. Put your physical and mental strength to a real test with 13 kilometers of obstacles, immersing snow and freezing water. Race from summit to summit and enjoy the most amazing scenery and the freshest air in the World.
This arctic race gives a refreshing breeze to swiftly growing Obstacle Course Racing scene. In a national park there is no scaffolding, the obstacles are mainly based on nature. There is running in deep snow, crawling in snow tunnels, climbing on ropes and diving in the hole in the ice.
In addition to the race squads there is a more relaxed Winter Warrior Challenge. The challenge is intended for those who want to challenge themselves alone or as a group but are not interested in competing or else want to take it a bit less serious.
The race consists of four different series from which you can pick the one that suits you best. You can complete the challenge solo or as a group, and do it running or walking. Race series introductions.
Finnish national parks are protected areas with unique natural features. We are priviledged to have the chance to race in the breathtaking landscape breathing the freshest air in the World. Because of that both organizers and racers are proud to follow the principles of sustainable nature tourism in the National Park.
Why should you sponsor?
The unique nature of the event, the magnificent setting and the awesome #warriorspirit guarantee a positive presence for selected partners! Healthy excercise, competition or personal challenges as well as appreciation of nature are important values for everyone involved. OCR is currently one of the fastest growing sports in the world. Aficionados are typically 30-45 year olds, well-off, high-traveling, active people who invest heavily in themselves and their hobbies. OCR is also a very social sport. Enthusiasts share lots of photos and videos and follow interesting competitions and each other. This means that the partner gets the most visibility through the images and video material shared on social media.

Maria Christensen
Winter Warrior Finland is the toughest obstacle course race above the arctic circle. For all those waiting for a race with deep snow and frozen lakes!
The story of Winter Warrior Finland started on January 2017 when a team of four Finnish OCR and multisport athletes returned home from a race in England. There had been discussions with other competitors about the winters of Finland and the idea about a new winter race was born. On the the team members Simo came home and told his wife Maria about these dreams. Simo and Maria are the main organizers of the event accompanied with a team of volunteers. They are also actively co-operating with local companies in Lapland.
Contact the Organizer
Contact the Organizer