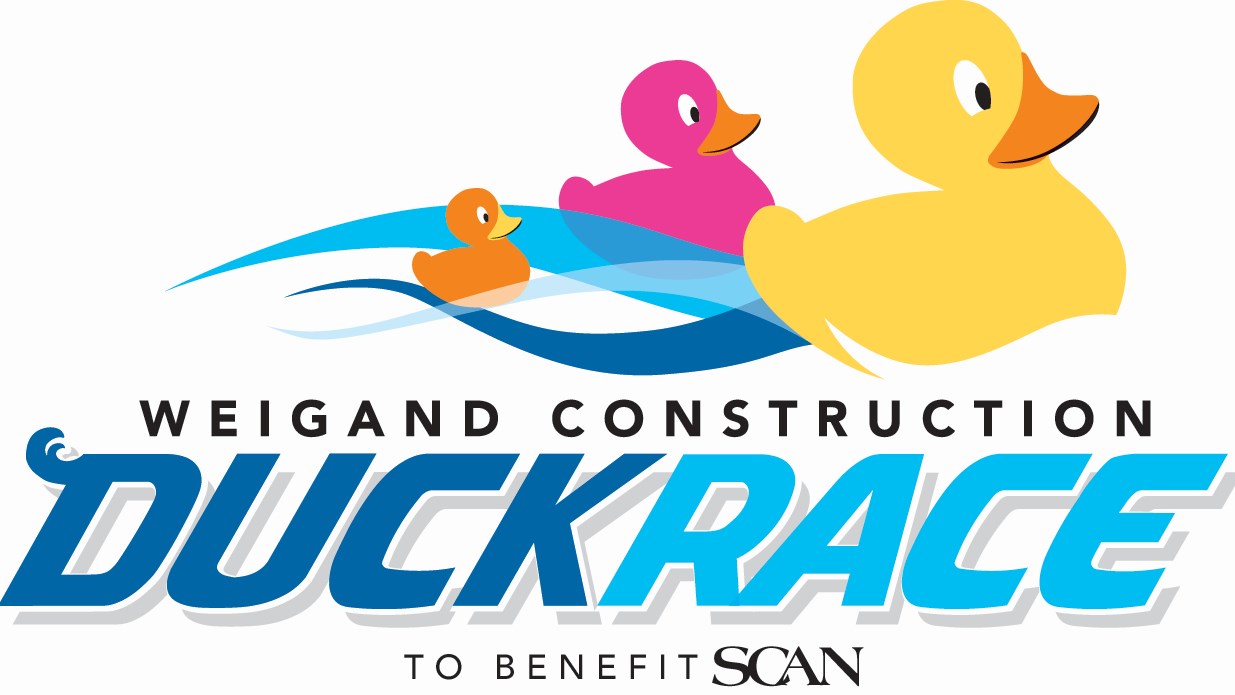 About the event
The 30th Annual Weigand Construction Duck Race to Benefit SCAN will kick off on May1st, 2018. In just seven short weeks, 19,000+ plastics ducks will be sold to an estimated 3,000 supporters. On the evening of June 16th, 2018 more than 1,200 people will gather at Johnny Appleseed Park for live music, children's games, food , fun, fireworks, and to watch the ducks splash into the St. Joseph River to "paddle" their way to the finish line. Our 2018 goal is to raise $218,000.
Why should you sponsor?
Proceeds received from our fundraising events fund our Family Preservation Services. Family Preservation Services are provided for families in two critical situations. Primarily, services are utilized by families who are court-ordered to SCAN due to a substantiation of child abuse or neglect. In other cases, families are referred by the Department of Child Services due to issues that may lead to the child's removal from the home. SCAN works with parents to create safe homes and healthy environments for their children through the follow Family Preservation Services: Supervised Visitation, Case Management and Therapy, Homemaker Services, Intensive Intervention Team, Clinical Services, and Fatherhood Engagement. SCAN's preservation services are vital to our community. Family Preservation Services are designated to deliver comprehensive care for families in need. These services are provided at no cost to the families.
SCAN's annual operating budget totals more than $17 million, of that amount, about $1 million is raised through fundraising efforts to close the gap between government funding and our program expenses. These dollars will provide a new mother or father with the skills and resources to raise a healthy, happy baby; create a positive relationship between a father and son meeting for the first time; provide guidance and leadership to a teenager looking for hope and direction; and keep thousands of children in our community safe from abuse and neglect.
Paige Doellman
SCAN is a not for profit who fights for a better community, we protect children, prepare parents, strengthen families and educate our community to Stop Child Abuse and Neglect. We have been hard at work since 1974 and have grown into 34 northeastern Indiana counties. This will be the 30th year for this event, and each year it has grown. We welcome all of the community including current clients to bring their children and come out for a wonderful day of activities, games, food, and of course the duck race!
Contact the Organizer
Contact the Organizer