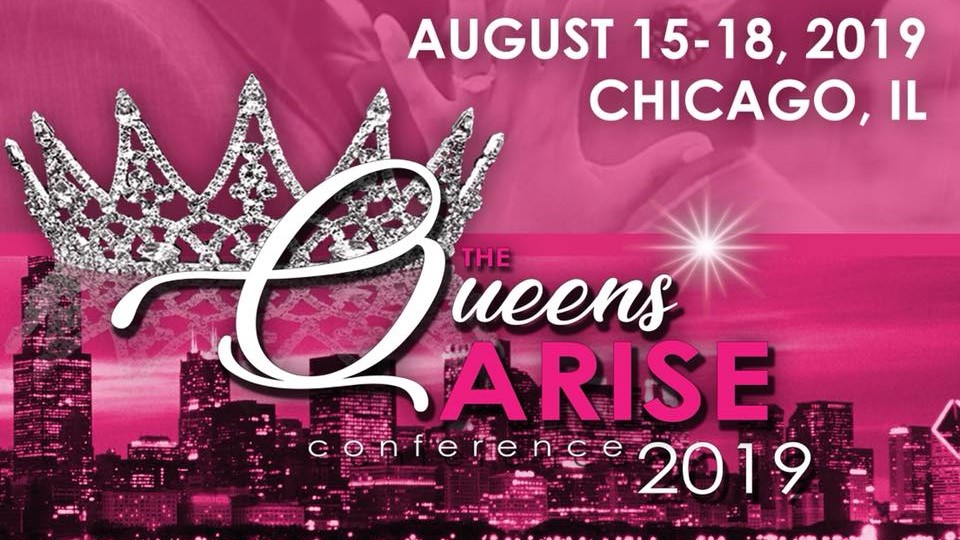 About the event
As the nation's premiere single woman's faith, friendship, and fun multiday experience, Queen Arise continues to empower, entertain, encourage and inspire women attendees from around the world. Over the last year, Queen Arise has been synonymous with empowering women to know their value as a Queen. We believe that the woman who knows her worth, is confident, and loves herself, can conquer the future fearlessly! After an amazing first year conference,Queen Arise is returning to Chicago this summer – August 16-18, 2019– and the experience is well worth the wait. Whether you're passionate about, entrepreneurship, faith, women's issues, technology, education, healthcare and fitness, or arts and culture, this phenomenal threeday conference in Chicago, IL has something for women everywhere!
Queen Arise has captivated diverse audiences in Atlanta, GA; Chicago, TX; and Kenya over the past year. In 2017, we had numerous attendees from around the world call Chicago "home." We're expecting 100 attendees to join us at the Queens Arise Conference at the Double Tree Hilton in Oakbrook, IL and the surrounding Chicagoland area for Queen Arise in August. Support from the business community and key sponsors has helped us reach larger audiences and offer quality programs and entertainment, including a newly added laughtil-your-sides hurt comedy show. Queens Arise Fitness will complement the fitness component for this summer's conference. Discover how to develop and maintain healthy meal plans, as well as get in shape and have fun.
Why should you sponsor?
This summer's conference is one of the most highly anticipated single woman's faith and fun-filled conferences that the city of Chicago has ever experienced. As the architect and visionary for Queen Arise , Djuana Harvey keeps diversity and inclusion top of mind in every aspect of the conference and her non-profit organization that reaches single women globally, "The Single Woman's Suite" . Every woman can experience Queen Arise regardless of disability, creed, nationality, or ethnicity. In honor of Woman's Equality Day in the Month of August, we welcome you to join us at the She's The First booth in the expo hall. The Queen Arise team will be there to help raise funds for She's the First, a 501 (c)(3) organization, one of the the world's largest nonprofit organizations to support young girls being the first in their family to receive an education.

Djuana Harvey
Recognized as a relationship guru, M.A. in counseling, and with a global voice, Djuana Harvey's mission is to impact nations by equipping women from around the world to walk in their purpose, know their worth, and increase their confidence. As the Founder of the global organization "The Single Woman's Suite", a women's empowerment organization with chapters internationally, Djuana is actively engaged in helping women love themselves, get their happiness back, fulfill their destiny, & rediscover the Queen within.

Contact the Organizer
Contact the Organizer