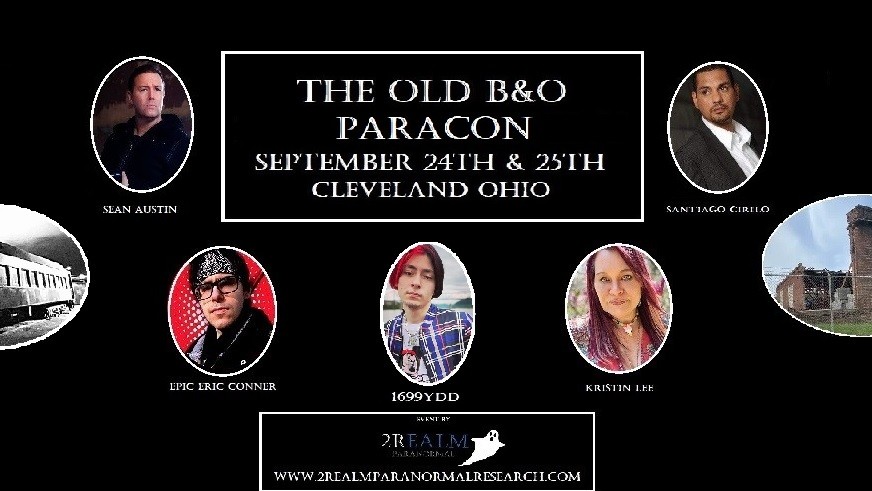 About the event
When you find an organiztion with an incredible heart, you can't help but want to help them. Especially when that organization is so open to helping others, like the Make A Wish Foundation and their surrounding community. That is exactly what my businesses mindset became when we laid eyes on the B&O and met the volunteers who work there.
The Old B&O Fundraiser Event is a Halloween themed fundraiser to help the historic B&O Roundhouse with their restoration project, and in turn, help the surrounding community.
In the early 2000's part of this historical gem collapsed, leaving the workers to scramble for work space, and a hefty reconstruction bill. After stablizing the building and years of trying to find funding for the restoration, we found the B&O.
100% of ticket sales will go straight to the restoration of the location, but we can't do that without sponsors. This event will be epic! With vendors, speakers, celebrities, tours for all ages, trains that are more famous than our celebrity guests, a concert, a documentary screening, livestreaming, and the halloween spook factor of a celebrity ghost hunt with fans! This event has something for everyone.
Why should you sponsor?
We built Cleveland by way of the tracks, and seeing this history fall apart is heartbreaking. Not only will your sponsorship benefit you by way of promotion, it will benefit our history, the city, and generations to come. Children who have found themselevs with illness and all they want to do is see or ride a train, will have even more opportunities to do so, with your help. What kid doesn't see a train and their eyes get big with wonder? Once the B&O is fully restored and becomes the museum they want it to be, kids will not only see the trains, but get to tour them, and ride them anytime they want! Then there is tourism. The B&O will draw thousands and thousands to cleveland just to see the museum and its history, and by default, tourism will help the city and surrounding communities.
My company doesn't do small scale. When we promote, we really promote! Your company will be seen by everyone who see's us and this event. Television news, radio, podcast, social media, and print, we will be on it all, and so will you depending on your package. Not only are we offering our promotion, but our good friend and producer, Henry, is offering discounts on professionally produced commercials, so your promotion continues long after the event ends.

sabrina hinkle
I'm Sabrina Marie, founder of 2Realm. I am a published author, photographer, organization founder, producer, and public personality. My business was started with one thing in mind...helping. We are multi-faceted in several genres. Whether producing content, telling our story or helping others tell theirs, the goal is always the same. We even help with your spooky stuff. From animals to children, adults to seniors, living or um..."not so much", we are here for anyone who needs us in a variety of ways.
Contact the Organizer
Contact the Organizer