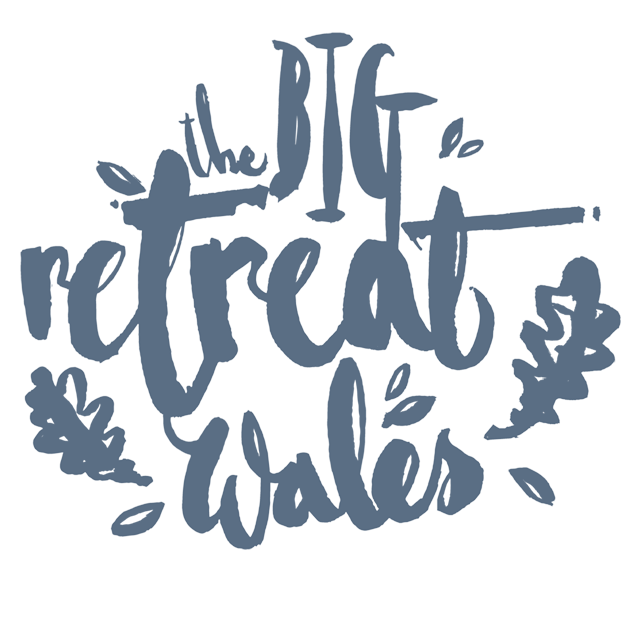 About the event
The Big Retreat Wales takes place over 4 days late May Bank Holiday (22nd - 25th May 2020) in the Pembrokeshire Coast National Park . We are passionate about Wellbeing, Fitness and all aspects that help us to find our 'Feel Good'.
We are passionate about:

Discovery:We inspire & surprise people - to try, to taste, to explore, to listen, to open their minds and bodies to new things.
Wellbeing: We are both relaxing and energising in equal measures, a place to connect with others, with nature, and with your own sense of self.
Community: We have fun, we connect, we entertain, we smile - all within a shared atmosphere of happiness and positivity.
Authenticity: People love us because we're accessible, family-run, safe, easy-going and unpretentious.
Family: With roots traceable in Pembrokeshire to the 16th century, this site has been owned by the same Family since 1805. It is now a working organic working Farm. We are passionate about families spending time together.
Magic: discover hidden castle ruins, green open spaces and woodland trails - it's every kids dream - no matter what your age!
Our aim is that our Festival attendees leave feeling better than when they arrived – four uplifting, unforgettable days to relax, reflect and recharge.
An adventure for all five senses. Discover energy, inspiration, new tastes, bands, books, and inner calm.
We have fitness, yoga, adventures in art, invigorating fresh air, and a chance to leave the world behind on the stunning, unspoiled western edge of Wales.
And welcome to sumptuous feasts where raw and vegan delicacies square off against wood fired pizza, craft gins and, trust us, the best burgers on earth.
We've left nothing undone to help you Find your Feel Good.
We offer over 200 carefully curated events, classes, workshops and talks
We have an all inclusive ticket price that encourages our Festival goers to try something new - see if it fits, if it inspires, maybe changes perceptions , if it makes you Feel Good.
We have space for kids. Trampolining, talent shows, theatre, dance classes, circus skills, swing boat rides, bushcraft, foraging, music, and arts & crafts. And running around. A lot.
We put our heart and soul into our festival.
Our guests are our family. And when the sun sinks serenely in the West on Monday evening we'll bid you farewell as you journey back to your world. On Tuesday you'll stroll back through the doors of your life, brimming with wonderful festival memories.
Why should you sponsor?
Why sponsor?
our attendees - You can describe them as ...
Wellbeing and health enthusiasts
Passionate about the environment and recycling
Loves community, connecting, family and friends
Affluent and enjoys spending money on wellbeing and self nurture
Open to new and positive experiences,soul finding and havingfun
We are the fastest growing Feel Good Festival - we have grown from just under 500 attendees in out first year which doubled in 2018 and doubled again to 2000 attendees in 2019. We are planning a managed 3000 optimal audience for 2020 We are limiting our spaces to ensure we maintain a vibe that works for our community. -
On a survey taken from the Big Retreats in 2019 in which just over 40% of attendees completed 95% of them stated their experience at The Big Retreat was excellent.
Over 50% of them have already booked for next year

Brand Positioning - align your brand to this fast growing wellness event that supports a balanced lifestyle
Exclusivity - be solus in your chosen category across the Festival
Connect with your consumers at a time when they can hear your brand messages

Brand Love - treat your consumers to experiential marketing - with opportunities for gifting and sampling
Reward - Ticket packages available for staff incentives and rewards for achievement
Communications - media inclusion - from website logo to developed Social Media messages.

Amber Lort Phillips
The Co-Founders:
Amber Rich and Diana Dredge have over 40 years experience between them in very different careers - Fitness and Premium Drinks
Together they have developed Wales fastest growing feel good festival with a mission to connect people, get active, get outdoors enjoy the benefits of nature. With activities designed to stimulate mind, body and soul the Festival presents a virtual 'smorgasboard' of activities from Yoga to Dance & Fitness, Cookery to Woodcarving, Arts & Crafts to talks by self-help authors, bushcraft, outdoor massages and live Music alongside workshops on Gin and Rum!
Amber Rich has been in the health and fitness industry for more than 20 years and has managed health clubs in the UK and abroad. With time spent running fitness classes on Cruise ships as well as a spell living and working Australia, Amber has seen her career take her round the world. Amber moved to Pembrokeshire in 2008 and opened a ladies-only fitness and wellbeing gym, selling the business seven years later following the birth of her daughter and is now a mum to three beautiful children.
With a change in lifestyle came a change in direction and, after returning home inspired by a 'mum's retreat', Amber opened her own wellbeing business catering for tired and stressed clients in need of rejuvenation.
Diana Dredge spent over 22 years in Marketing and Sales for one of the world's biggest premium drinks companies - Diageo. Diana has lived and worked in Africa and the US and led Diageo Marketing and Sales training programmes from London to Dublin, USA to Australia, Cote D'Ivoire to the Congo, Dubai to South Korea and Singapore to Scotland .
Moving to Pembrokeshire in 2011, Diana left behind the blue-chip corporate world and literally 'Escaped to the Country' with her husband Charles.

Combining Diana's passion for premium brands and the belief that 'anything is possible' with Amber's experience in the fitness industry and insights into the far-reaching benefits of Retreats, Amber & Diana have developed a fun, Feel Good smorgasbord of a festival - taking life in balance with room for cakes and Gin as well as a 5km run!
The Festival Site: Amber's father-in-law grew up in Lawrenny Castle, Though the Castle itself was demolished in the 1950's, the site remains - with one of the best 'undiscovered' views in the country. As a private site, access to the public is limited. This changes every May with the Big Retreat Wales taking place on the old castle terrace. Still a much-loved but overgrown site, Amber & Diana were inspired by this beautiful countryside & views to develop a Festival to share the magic of the location . "We believe the site is special" says Amber. " At our first Festival we overheard our customers sharing their newly found love of place - it was really touching". "My favourite memory of last year" says Diana "was taking a couple of minutes to look across the castle terrace - friends were laughing, Dads & daughters giggling, families and friends simply relaxing and having a real connection moment - making memories, That's all we set out to do".
2019 - Testimonials
A short note to say what an amazing time both Tim & I had at your gorgeous festival. It couldn't have been better and yes please, we would love to come and trade again next year.
We are so over doing the massive festivals now! The Big Retreat Festival is the best time we have had in 5 years of trading - thank you again and again.

Ali+++++. Alison - Trader

I just wanted to say a big thanks to all the crew for all your hard work in the lead up and over the weekend, we had a fantastic time at the festival. All being well we'd love to come again next year
Contact the Organizer
Contact the Organizer