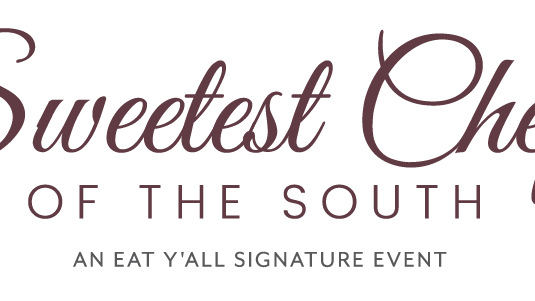 About the event
Because everyone needs an excuse to eat dessert first!
Sweetest Chefs of the South is an extraordinary evening focused on showcasing the South's top pastry chefs (from 6-8 states normally). The event also includes a hot food bar hosted by top local restaurants, a VIP welcome tent hosted in 2018 by Mercedes of Jackson, a VIP entrance and swag bag, a cigar and spirits tasting lounge and cooking demonstration stage, among other highlights.
Sweetest Chefs of the South benefits Extra Table. Extra Table is a non-profit organization committed to ending hunger by providing food pantries and soup kitchens with the new and healthy food they need to feed the hungry in their community. All funds donated thru this event will help feed those affected by recent hurricanes.
Why should you sponsor?
We know there are no one-size-fits all event sponsorships, so we seek to always customize packages and provide extraordinary value for our clients.
Eat Y'all hosts other premium dining experiences each year along with a digital media platform that includes a digital magazine, podcast, social media and email list of over 54K subscribers.
Whether you're looking to entertain VIP clients or get your product sampled... To reach consumers - or chefs... To create brand awareness or engage your target audience in a creative way... Our team will work with you to create opportunities to entertain, educate, inspire & motivate customers using this event as well as our digital channels. We look forward to learning more about your objectives and how we can help you achieve them.

Marianna Chapman
Since 2012, Eat Y'all has been helping the best Southern grown and made culinary products build sustainable businesses by connecting them with chefs, media and discerning consumers using a unique integration of digital media, events and sampling programs. We host approximately 15 events per year across the Southern U.S. and beyond including a variety of chefs-only, media and consumer facing culinary events.
Contact the Organizer
Contact the Organizer