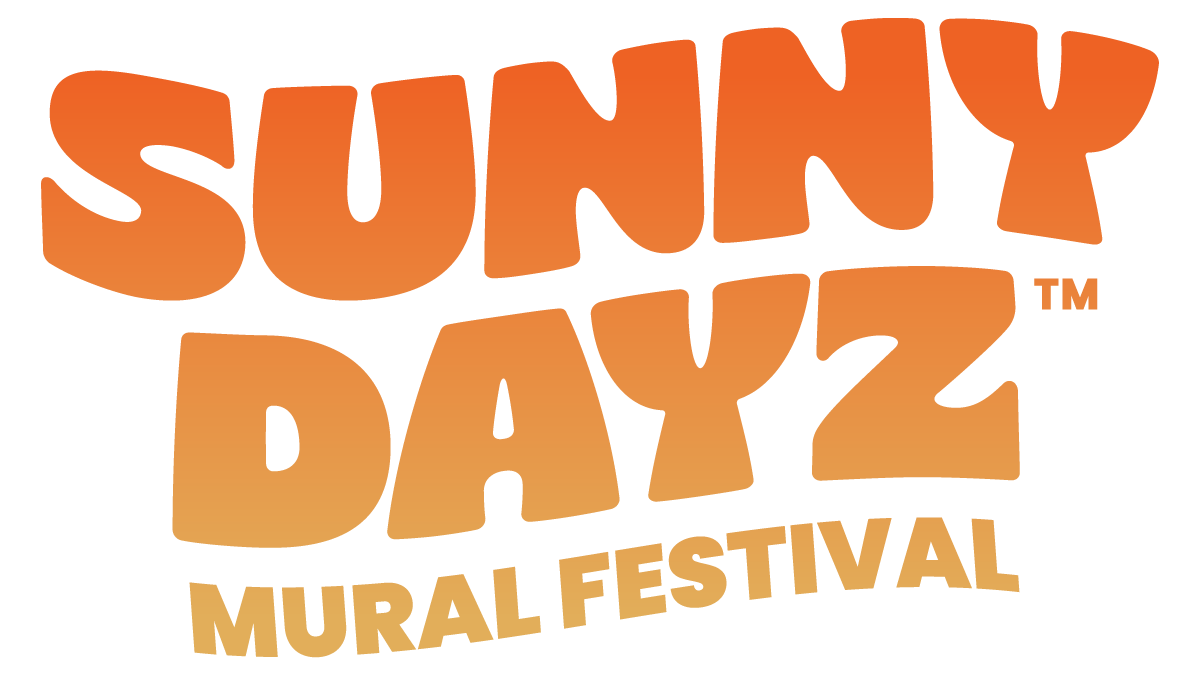 About the event
Hi!
We are Jordan & Levi of Bendy Knees Design, and we are on the 2023 planning committee for the third annual Sunny Dayz Mural Fest which is happening in Tulsa,OK this year on September 9th!
Last year, we participated in the festival as mural artists and it was quite possibly the most empowering experience we've ever had. We've been on a mission to encourage and inspire as many female / non binary creatives as possible, so it was a perfect opportunity to join the board for the Sunny Dayz, INC non-profit.
Sunny Dayz is Oklahoma's first and only mural festival that highlights and empowers women and non-binary artists. We seek to support artists who have historically been overlooked in this male-dominated field and those that have faced unjust inequities by providing equitable opportunity and compensation, professional development, and mentorship. Since 2021, we have facilitated 65 new murals in Oklahoma, employed over 80 artists, mentored 21 high school students, partnered with over 13 local businesses for pre-programing and education events, and have brought crowds of over 15,000+ new visitors to our festival!
Why should you sponsor?
Sunny Dayz relies solely on private donations, coporate sponsors, and grants tofund this event. Over 75% of our budget goes to artist stipends, with the other
25% used for the event stage, entertainment, travel, and other associated festival costs. Our goal is to eventually become the highest paying mural festival in the nation with year round education and mentorship opportunities. To get there we need generous supporters who believe not only in the power of art, but in the power that comes when we uplift historically marginalized voices.
Sunny Dayz is an integral part of advocating for both women and the arts in Oklahoma. As a Sunny Dayz sponsor, you would not only be supporting an incredible cause but would also receive numerous perks that would serve many marketing strategies in the immediate and long-term. I have attached our 2023 sponsorship packet, and would love to discuss our event and partnership opportunities at your convenience. We would be honored to have you as a 2023 sponsor!
Thank you so much for your time and consideration!

Jordan Thompson
Hi – we're bendy knees! We are a women owned mural and installation team out of Birmingham, Alabama. Our work typically portrays the power of color and movement to energetically uplift and shift the environment of a space through abstract shapes and design. We are passionate public art advocates that strive to empower, educate, and encourage other creatives, especially women/non-binary folx, to pursue art related careers. We strongly believe in the transformative power of shared experiences and community based projects. We believe in the power of public art as a movement. A movement that will never end, as long as there's creatives willing to share their voices. We've joined forces with Sunny Dayz Mural Fest to express the importance of the conversation that public art can bring to the forefront of communities and strive to continue those conversations everywhere and anywhere in between!
Contact the Organizer
Contact the Organizer