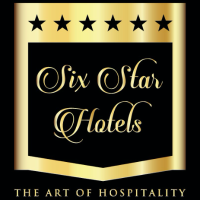 About the event
Six Star Hotels
Ever since luxury hotels started to develop in the 19th century, it was a common goal for their creators to build one of the Top Hotels on the planet. Since this time the race about the Greatest Hotels in the World has taken place. A race concerning quality, service, luxury and art.
Six Star Hotels evaluates high class hotels which are called "High Potentials". Hotels that fulfill our requirements are evaluated as "Six Star Hotels".
Both, High Potentials and Six Star Hotels are announced regularly on our website, Twitter Account and YouTube Channel.
Why should you sponsor?
Sponsoring our events is the opportunity to develop a brand in the field of luxury hospitality. The luxury travel industry is a growing future market that reaches a well-established clientele. This wealthy group is an important consumer of luxury items which makes a well-known brand name priceless.
Six Star Hotel is a fresh and innovative organization and sponsoring us provides a sponsorship with high value for a very small contribution.
Ronald Kolb
Quality can be found everywhere. This knowledge shaped my professional career all over the globe, especially during the astonishing development of Asia's economy. Asia lifted its economic class to become the world's main manufacturing centre.
After beginning in Indonesia, Ilived and worked in Taiwan, China and India, gaining experience in three of the most populated countries of the world. During the fast development of the continent, quality played a major role.
Contact the Organizer
Contact the Organizer