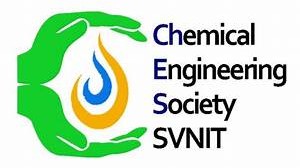 About the event
Siphon 7.0 has been announced by the Sardar Vallabhbhai National Institute of Technology in Surat. Siphon is an annual fest of Chemical Engineering society(ChES), a student chapter at SVNIT. It's a three-day event that takes place in the first month of the semester.
The department's annual scientific festival, Siphon, will be in its seventh year. The festival drew 300 students last year across all events, and 500 students around the globe are expected this year. The fest serves as a gathering place for like-minded individuals to meet, share, and discuss current events in science and technology.
The event's success is contingent on the kind support of our sponsors, who will assist us in meeting all standards and providing top-notch facilities. We urge you to take part in the event and be acknowledged in a variety of ways, including monetary contributions, sponsor awards, activities, and so on. The following is a list of the sponsorship packages available. Other contributions and fund ideas are also appreciated.
Chapter Awards:
The following events were conducted in siphon 2021:
ChEs Quizzards

Bid Wisely

Periodic Players

Ele-Fantasy

Chem-e-Life

Crossfire

Cryptics Clues

League Elimination

Rundown Arcade
Achievements
● Sheetal Maheshwari of ChES was awarded AIChE International Student Chapter Leadership Development Award 2020,
● Aayushi Gupta, Yutika Naik and Bharvi Patel got selected for the FOSSEE Summer Fellowship 2021 at IIT, Bombay under Chemical Process Simulation - DWSIM and OpenModelica. They had attended the DWSIM workshop organized by ChES in September 2020. This workshop was really beneficial to them in understanding the interface of DWSIM and assisting them in creating flowsheets, which benefited them in submitting their problem statement.
● ChES Chem-e-Car team (2019-20) represented SVNIT and secured third position at IIT Gandhinagar.
● Sheetal Maheshwari represented SVNIT in ESC 2020-21: the only International Student Committee of AIChE.
● Chapter members represented in AIChE - ASC 2019 in Florida & 2020 in Undergraduate poster and paper presentation.
● Based on our chapter activities and active participation in various events of SRC, we managed to get elected as the host of SRC (Student Regional Conference) 2023.
Why should you sponsor?
Our club will be able to give a nationwide publicity to the company

Nisarg Shah
I am Nisarg Shah, third year chemical engineering student and currently serving as the Finance head / Treasurer of AIChE ChES SVNIT chapter
Contact the Organizer
Contact the Organizer