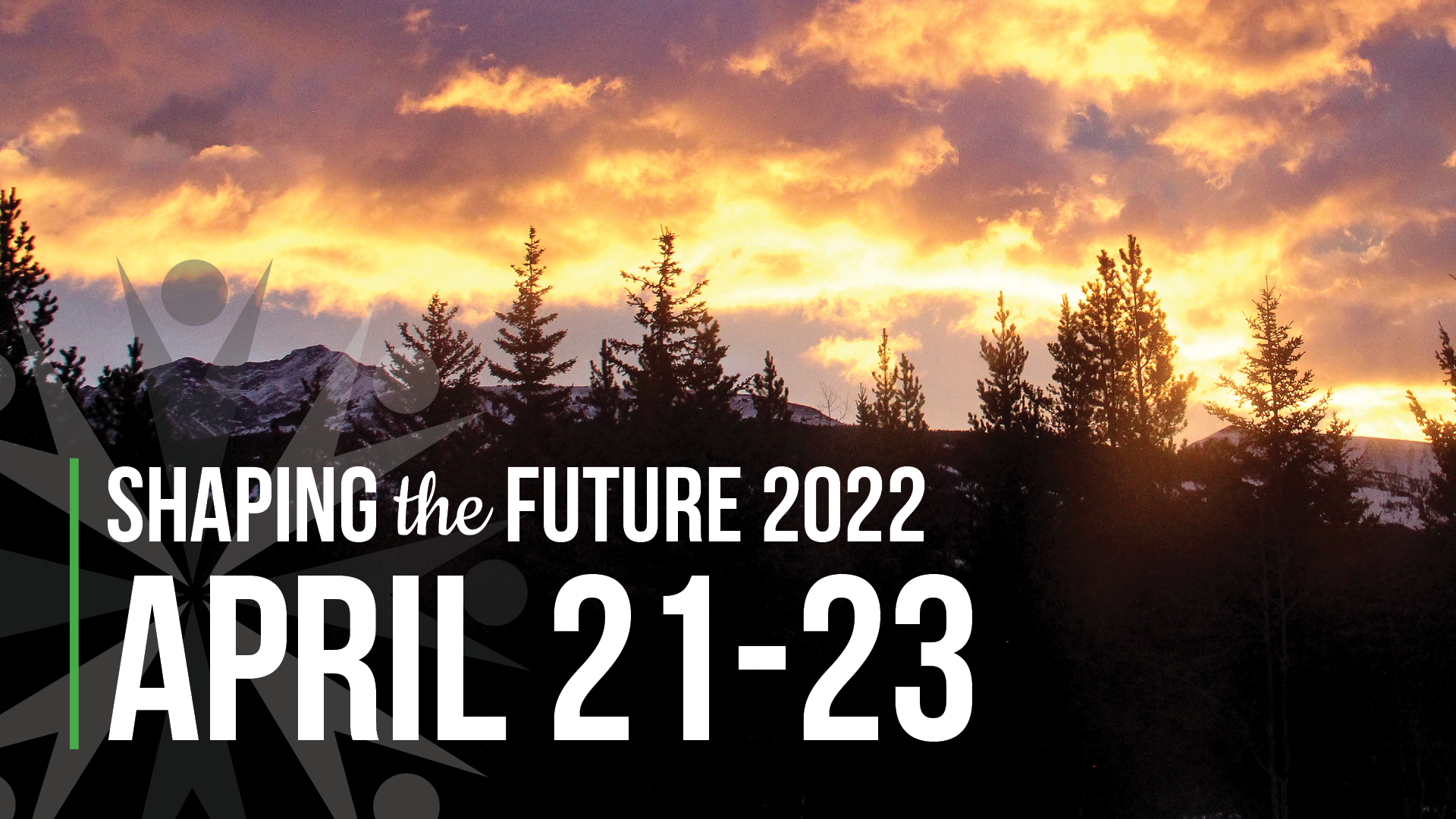 About the event
Ever Active Schools is a registered national charity based in Alberta with the vision that all students belong to healthy school communities that enable optimal health and learning. We provide leadership that promotes and supports healthy, active school communities through a comprehensive school health framework. We bridge partnerships among the health sector, community, schools and other key change-makers to address relevant and pressing issues facing the education system.
Ever Active Schools is hosting the 13th annual Shaping the Future conference from April 21-23, 2022 in beautiful Kananaskis, Alberta on Treaty 7 Territory.
Educators, health and wellness professionals and researchers experience multiple days of learning, networking and collaboration in a setting that mimics that of a healthy school community. They leave feeling energized and inspired to implement their newfound knowledge for the benefit of the children and youth they work with.
At Shaping the Future, we explore topics such as:
• Equity, Access & Inclusion
• Mental Well-being
• Outdoor Learning
• Physical Activity
• School Leadership
• Sexual Health
• Wellness in Post-Secondary Education
• Youth Leadership
Why should you sponsor?
A partnership with Ever Active Schools lends weight to your commitment to these areas and gives our delegates the opportunity to make real change in the lives of children and youth. Over the past three years, an average of 440 delegates have attended the conference annually.
Sponsorship for our event allows us to continue to offer equitable and accessible programming to schools communities across the province and beyond. This includes bringing student voice to our events and supporting travel for rural and remote schools to attend the event.
It also allows us to offer free programming outside of the event.

Katelynn Theal
Katelynn Theal earned her master's in public health in health promotion in 2010. She started working at Ever Active Schools (EAS) in 2012, and has never looked back. Her passion for physical activity and working with children and youth aligned perfectly with the organization's mission and vision.

At EAS, Katelynn currently acts as the Assistant Director; comprehensive school health. Within her portfolio, she supports professional learning, events, human resources, and board relations. Through all of her work, Katelynn assures a lens of comprehensive school health is taken.

Some project highlights from her years at EAS include working with partners on committees looking at healthy eating environments, supporting schools to think differently about activity permissive spaces, and working with urban Indigenous youth to receive certifications and high school credits to support them in working in the recreation and active living sector.
Contact the Organizer
Contact the Organizer