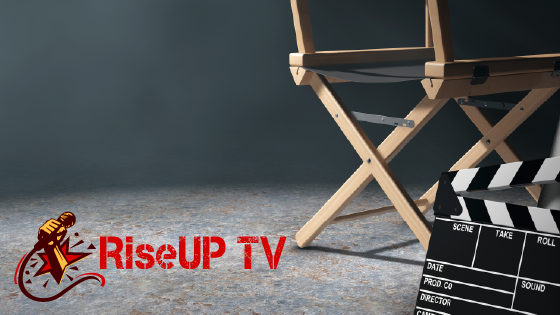 About the event
"RiseUp TV" is a globally distributed TV show, introducing the world to the personalities, sights and sounds of 50 artists from around the world that will be taking to the road together in a huge 56 passenger bus!! Each of the 12 episodes being filmed, follows the artists into their personal lives, triumphs and struggles. Follow along and "live and die" with them on the journey! This will be a crazy ride, so get to know them NOW and subscribe to this channel, to witness the journey as the tour dates and filming get closer! If you become a patron to this channel, you will qualify for contests, giveaways, discounts on merch, press release, news and the best part of all?? All 12 episodes will be posted here online and nowhere else on the internet. Watch for the "patron only" behind the scenes footage from each artist, as they prepare for the tour! If you live in one of the tour cities, you will want to come watch the show, where you will see all the amazing artists perform and also be treated to some amazing visuals by illusionist / Magician Roger Boucher! If you will be in one of these cities, you can purchase tickets to see the live show being filmed! Tickets will be available online or through one of the artists in early 2018!
Why should you sponsor?
* The sponsor will receive far greater "bang for your buck" than an ad agency, as our coverage is stricltly organic worldwide. Who better to spread the word for your company, than eager artists and industry people working for 15 monhs organically sharing, tweeting and promoting on all of their meida outlets, in addition to our management company doing the same. both online and broadcast TV will be airing these episodes.
* The arts needs support now more than ever, as larger entities like record companies do not support them anymore. The drive and passion of hundreds of artists and their individual promotion companies, can deliver the exposure for your company and you can realize the satisfaction of helping artists get their music and personalities to the world.
Mark Rosner
My name is Mark Rosner and I have been in the music business my entire life. I am 50 years old now and I have been managing artists for 10 years. At a time when most record companies have been dying, I have ballooned my artist roster to over 70 artists worldwide and grown to a point where I am capable of delivering a top notch TV show to Canada and the rest of the world. I have learned from some of the best in the business and grown organically through a unique vision for out of the box marketing and organic relationships that have been built over time!
Contact the Organizer
Contact the Organizer