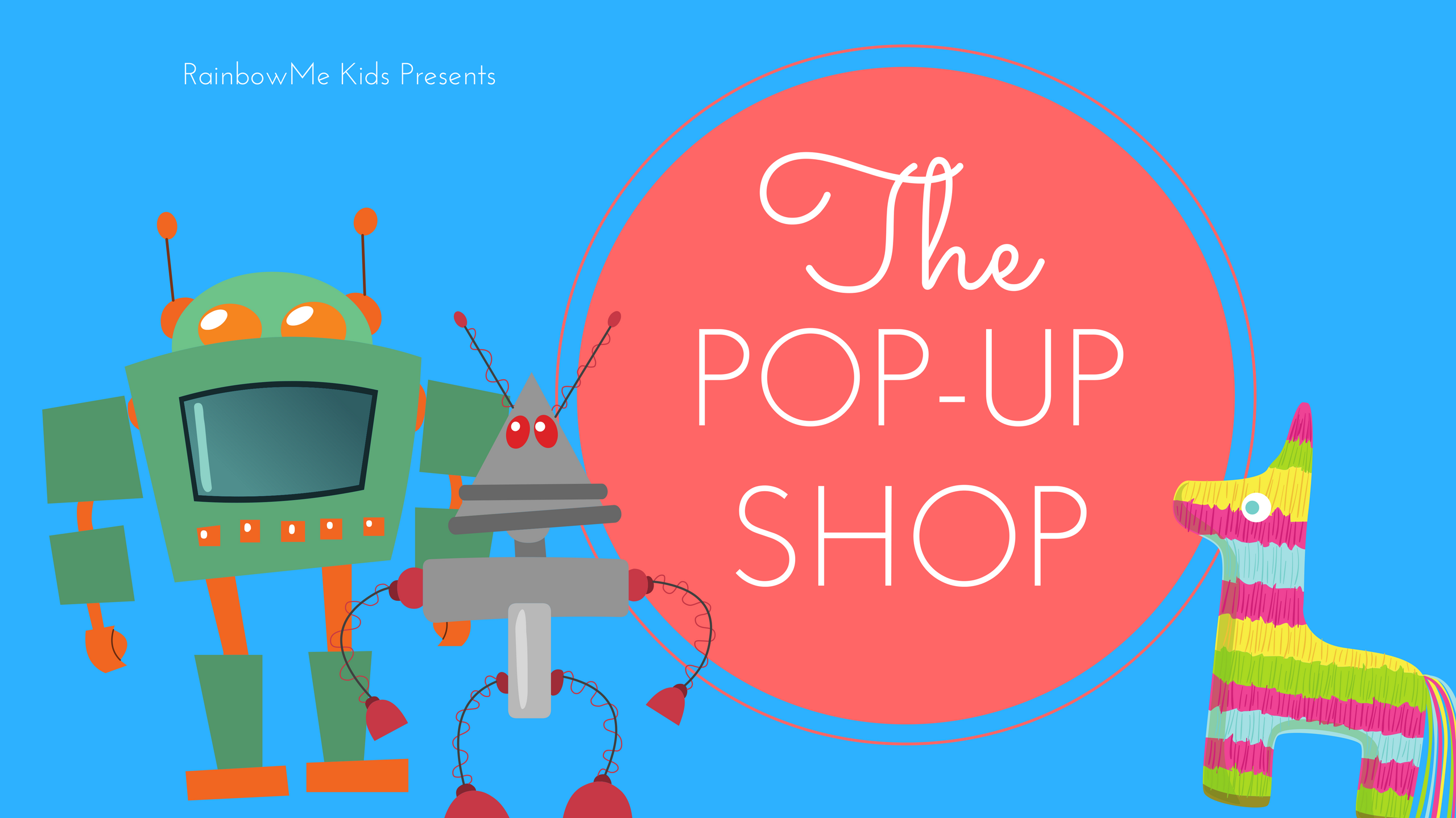 About the event
When children see images that reflect who they are in the videos they watch and the games they play, they believe they can do anything they set their minds to. For over 40,000,000 kids in the US however, seeing themselves as main characters in less than 10% of these videos and games has proven to be devastating, academically, socially, and economically. RainbowMe Kids is an online entertainment platform featuring culturally diverse main characters, in its videos, games, and merchandise.
The RainbowMe Kids Pop-Up shop is a fun physical temporary "pop-up" market for kids where they will be surrounded by toys, books and kids products from RainbowMe Kids and other vendors that reflect the world around them. The first of its kind, this market is popping up on September 9, 2017 on the main street in downtown Greensboro, NC.
September 9, 2017 is a Saturday and the 2nd day of the 77th National Folk Festival, a fun family event, happening in downtown Greensboro as well. This festival in its 3rd year in Greensboro, NC, drew in an estimated 135,000 people last year and is slated to draw over 150,000 people this year.
Why should you sponsor?
Sponsorship of the RainbowMe Pop-Up shop accomplishes two very important things:
1. Exposure to over 150,000 people in person, and over 25,000 social media viewers and followers of RainbowMe.
2. Association with an effort to positively impact the academic, social, and economic success of those kids most vulnerable in our society, by increasing the visibility of RainbowMe programming in Title 1 Schools.

Kya Johnson
Kya Johnson has practiced as an attorney with her family's legal practice in North Carolina for 10 years. But that's not all. After hours, Kya branches out as an entrepreneur. From Pink Shoe Builders (a real estate investment firm) to Wagging Tongue Tees (an expressive tee shirt for dogs that was featured in MTV Movie Awards, Teen Choice Awards, & Daytime Emmy Awards gifting suites). Now she is able to pursue her passion with RainbowMe Kids. Making sure there are enough positive and relatable influences for kids has been a cause close to Kya for the majority of her life, and she is excited to see the impact RainbowMe will have on its audience.
Contact the Organizer
Contact the Organizer