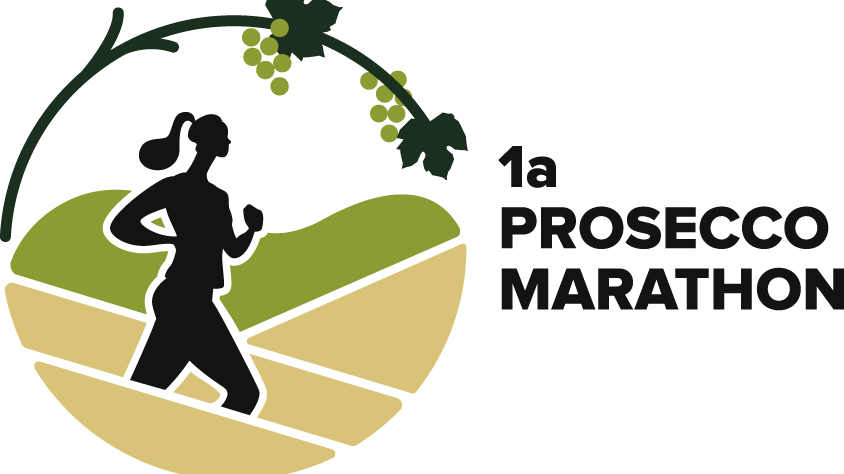 About the event
Prosecco Run, Prosecchina and for the first time in 2023, Prosecco Marathon. Far from the monotony of the usual routes that characterize common events with anonymous courses between one monument and another, Prosecco Marathon is immersed from the first to the last kilometer in the enchanting landscape offered by the Prosecco hills, a UNESCO heritage site since 2019.
A context resulting from centuries of interaction between man and nature but not only, with over 20 Prosecco Superiore Conegliano Valdobbiadene DOCG production wineries accompanying the participants, together with the magnificent Benedictine Abbey of Santa Bona (private residence that opens its doors to the event) and the historic centers of Valdobbiadene, Vidor, Moriago della Battaglia and Farra di Soligo.
42, 21 and 10 kilometers without equal, an event in which fatigue turns into joy.
Why should you sponsor?
Born in 2010 as a 10Km race at the end of February, the "Prosecco Run" went through a natural evolution. The unique character of this race was immediately recognized and the event date then moved to the first Sunday of December, which has now become a point of reference in the calendar of every italian running enthusiast after twelve years.
The success increased from edition to edition, the result of the organizational passion and the unique characteristics of the event:
Prosecco Run is an experience and not just a race, the only running event in the world through the wineries and hills of Prosecco Superiore Conegliano Valdobbiadene DOCG, UNESCO heritage.
A winning evolution capable of intercepting the current interests of nowadays runners: an opportunity to share the passion for outdoor activity, in a beautiful landscape and food and wine contexts out from the ordinary.

Caterina Fagiani
Maratona di Treviso scrl is a company born in 2004 from the passion of four sports club which aimed to organize the Treviso Marathon.
During the last twenty years our team has been the organizing core of many events from track & field, marathons and triathlons such as:
- Treviso Marathon (17 editions)
- Prosecco Run (half marathon, 12 editions)
- Europe Triathlon Cup Caorle (the biggest Europe Triathlon event for Adults and Children)
- Europe Triathlon Duathlon Championships 2023
From 2023, after twelve succesful edition of the half marathon "Prosecco Run", we are ready for the first Prosecco Marathon.
Contact the Organizer
Contact the Organizer