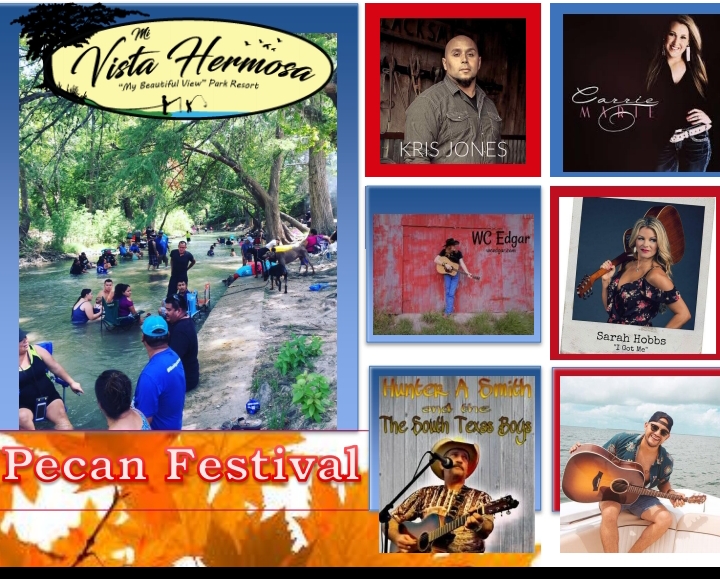 About the event
Kris Jones - internet sensation with over 60 million views.
Appeared live on The Ellen Show
 The Sarah Hobbs Band
 WC Edgar - Amazing steel guitarist and singer
 Local Bands
 Frank Ray - the next hot national artist, number one artist in
Texas, song of the week for Rolling Stone, with the song
Tequila Mocking Bird.
 Carrie Marie - Texas CMA artist of the year
 Hunter A Smith - singer/song writer, Nashville recording
artist, played at the Poteet Strawberry Festival along with
many other events, a local South Texas artist.Tickets are $10 per person
for the concert and festival!
*Includes Free BBQ*
Free for children under the age of 5!
Karaoke and mechanical bull ride.
Why should you sponsor?
Mobile LED Advertising Truck-
In three days your ad will be shown
over 12k times. Trucks are GPS tracked
Two hours of advertising on
our para balloon 150 feet
in the air over busy IH 35
& Von Ormy the
Mexico Freeway
Each sponsor will receive tickets for both days of the
show.
These tickets can be given to employees or customers.

Robert Morgan
As Park Owner we are trying to reestablish the park and river. Heavy rains came down all September and customers miss their park. We aare making this event to be able to bring the park back up for those families who on weekly basis came to relax.
Contact the Organizer
Contact the Organizer