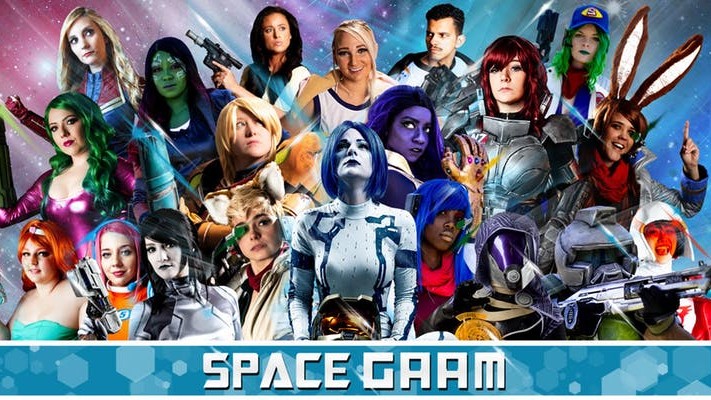 About the event
The GAAM Show is the award-winning, gaming, art show and charity event in Jacksonville, FL run by a bunch of passionate, nerdy, creative people who live by the credo of "Be Original. Do Good".

This event celebrates gaming culture while raising money for various charities and pushing inclusion and equality.
Why should you sponsor?
Sponsoring GAAM aligns your brand with one of the few gaming communities/events that is almost 50% female, was the first gaming event to include sign language interpreters in esports, and has consistently won awards year after year, while always "doing good", and helping charities such as Extra Life, JASMYN, and First Coast No More Homeless Pets.

We also reach a vast audience, and typically reach 70k+ impressions the week of the event on facebook alone.

We will promote your brand with our team of community leaders and influencers and integrate you into print, digital, and social media promotions.

Here are some of our numbers.
45°/o Female
55°/o Male
90°/o of Online Audience is 18-35
1000+ Attendees last year (consistently the biggest gaming event in Jacksonville since 2012)
800k+ Impressions on FB this year
7k+ Mins of video viewed per week
20,000+ Followers across Twitter
2300+ Members in the FB Group
8700+ Followers on Main FB Page
2500+ Followers on lnstagram

Ryan Thompson
I founded GAAM in 2012 to help fill a void in my community surrounding gaming and to make the world a little bit better.

Since then, we've thrown over 20 events revolving, art, charity, gaming, we've expanded into esports, created an exhibit for the Museum of Science and History, worked with companies such as Volition, Nintendo, Sony, and Yacht Club Games, expanded into esports, and won multiple awards such as "Best Cosplay Event", "Best Art Festival", and "Best Art Exhibit".

Every event GAAM throws MUST have a "Do Good" component, be inclusive, and celebrate gaming.
Contact the Organizer
Contact the Organizer