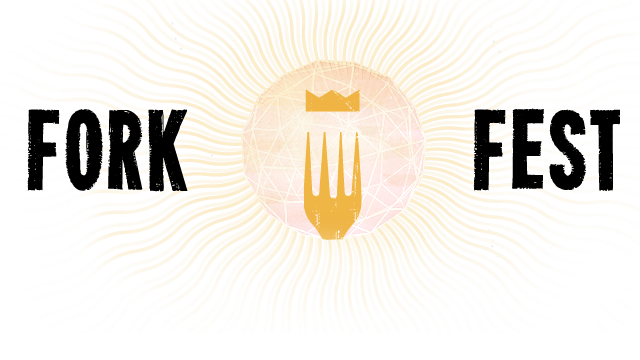 About the event
Fork Fest is a lifestyle event featuring a unique and lively atmosphere with food, drink, music and a whole lot of forking around designed to highlight the culinary culture in Santa Barbara and bring the community together for a truly one of a kind foodie event.
20+ restaurants will be competing in a friendly competition to win attendee's votes for their favorite. Restaurants will prepare a delectable forkful taste of culinary excellence that they think will impress attendees and set them apart from the rest. The options are completely open ended, so the restaurants can prepare something unique, fresh, and that exhibits the restaurant's talent and style. The food will also be complemented by beer, wine and spirits vendors for guests to enjoy.
This is a non­profit event raising funds for ACT Today! Autism Care and Treatment. ACT Today! is a national organization whose mission is to raise awareness and provide treatment services and support to families to help their children with autism achieve their full potential.
Why should you sponsor?
We are seeking partners interested in connecting with our audience to accomplish their marketing goals. We are interested in creating a partnership that aligns your efforts with ours.
Characteristics of our audience (based on previous Fork Fest's data and current market research on related events):
61% Female, 33 average age
39% Male, 35 average age
Over 50% of attendees have an annual household income of over $100,000
Attendees consider themselves connoisseurs of fine wine and food
Attendees dine out five to seven times per month at a fine dining establishment
Over 75% are college graduates, 30%+ are post-graduates
Attendees frequently cook and entertain at home for large dinner parties
89% of food, wine, and beer festival attendees say it is something they look forward to and get excited about
80% of millennials surveyed said they attended three or more food, wine, or beer events in the past 12 months
Community minded - 94% report an awareness of the impact of spending and eating local
Kevin Rock
Pink Cadillac Entertainment has produced events for over thirty years throughout the United States for charity, civic and corporate clients. We purchased the Fork Fest brand with the goal of using it to raise funds for a charity we believe in. Our goal is to expand from the two events we're producing this year to six througout the country in the next three years.
We hope any partners that join us this year will continue to be a part of future Fork Fests for years to come.
Contact the Organizer
Contact the Organizer