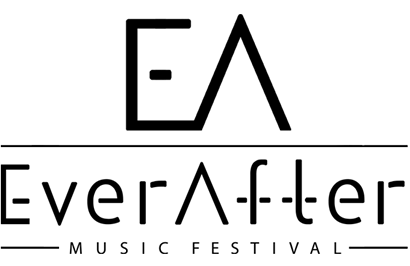 About the event
Ever After Music Festival is a high energy, fantasy themed, camping and music festival for experience lovers. The festival spans over 3-days and 4 nights, held June 11-14th, 2020. The multi-stage entertainment is anchored by two feature centre stages with international headliners and talent in the electronic scene.
EAMF (Ever After Music Festival) is the only festival of its kind (electronic) in Ontario to offer attendees on-site camping for the show, defined by its combination of high-level artists and unique on-site experiences including the largest water park in the tri-city area, full midway and game zone, extreme sports area, lifestyle vendors and the Ever After Worlds Market (cultural foods market).
EAMF is ready to satisfy the craving needs of 30,000 daily attendees from all parts of the globe selling tickets in over 60+ countries and every single province and state in Canada and USA respectively. Ever After primarily draws people between the ages of 18-28, but has a fair amount of purchasers as young as 16 and as old as 58.
Known for its unmatched experience offering, EAMF is sure to leave a long lasting mark of memory on all of its attendees.
Why should you sponsor?
Ever After Music Festival is all about experience and engagement far past the talent on the stage. If you view Ever After and only attribute value to the paid performances, you are only truly seeing the surface of what we have curated.
EA attendees are accustomed to interacting with all parts of the event, including engaging sponsors and their activations. We have a captive audience, with no in and out privileges so the platform is perfect for brand awareness both on site and through our marketing channels. With an average attendance of 30,000 per day and an average of 7,000 organic, unique website visitors per day, this is where you would want a product or brand placement. Also, between our PR and paid ads, we get upwards of 100 million interactions and engagements focused on the festival or a piece thereof.
If you are a business with a product line that targets our demo there is also added bonus value for you as we can help increase the sales of your product both through on-site vending options, pre-sale inclusions, and the spill over sales after the festival.
This is also a great place to showcase your businesses social responsibility, showing your fans and community i.e. your customers, that you care is a great way to have them buy in on your business.
With the heavy push on the experience aspects of the festival, Ever After leaves heavy marks and memories on our fans, and with the proper lasting activations your brand can piggy back on these memories creating a potentially life long supporter!

Gabriel Mattacchione
My name is Gabriel Mattacchione, President of Beyond Oz Productions. Beyond Oz Productions or BoP, curates and produces events and festivals of all sizes. We are a turn key solution that takes the project at hand from infancy to maturity, streamlining processes and implementing our event formulas that have found successes in the past and in turn building efficiencies and profitability.
In 2015 Gabriel Mattacchione had a vision to bring a world-class electronic dance music or EDM music festival experience to the Tri-Cities area. Noticing the gap in the market between Toronto proper and London, and leveraging his experience both as a promoter and an attendee, found his home nicely situated in the unicorn venue of Bingemans in Kitchener.
Now, Ever After Music Festival spans over 3 full days and attracts 30,000 people each day from all over the world. Gabriel's vision has grown to make Beyond Oz what it is today; a top tier production company with assets such as concert venues, music festivals, and food/drink festivals. Beyond Oz is ever-expanding and there is much more that Gabriel has planned for the future of the company.
Contact the Organizer
Contact the Organizer