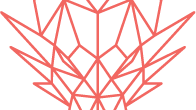 About the event
As you may know, Hanoi will be hosting its first ever F1 Grand Prix in April 2020!
We, at Infinity-Group, as a group of car enthusiasts and Vietnam lovers, strongly believe it is a wonderful opportunity to share our passion with open-minded individuals coming from all over the world
We considered that the best way to do so was to craft a very unique international event: a tailor- made Roadtrip from Ho Chi Minh City to Hanoi, on this occasion
Ladies and gentlemen, it is a real pleasure to introduce:
DragonBall
Destination F1
Why should you sponsor?
DragonBall is the largest organised Roadtrip in Vietnam with a squadron of 80 classic, electric, luxury or supercars such as McLaren, Lamborghini, Ferrari, Aston Martin, Porsche, Maseratti, Bentley... on a 7 days tour of Vietnam in April 2020
These ultra high net worth individuals from all over the world will bring with them high-end cars, with which they will travel across the country
A cumulative media value over 1million usd, over 1,800KM of Vietnamese open roads, live music, parties and the awesome sight of over 100,000 spectators in a frenzy ambiance
Infinity-Group presents this annual exclusive car event which has now also led to international events such as the F1 Grand Prix....
... It is DragonBall, it is epic, it's passion, it's breath taking and you should be part of the adventure!

Laurent Casanova
*DragonBall is crafted by a group of international petrolheads and Vietnam aficionados. It is a trade mark belonging to Infinity-Group, which fundamental goal is to «create memories»
*Why did we call this event DragonBall? Because: Dragon represents nobility and power in Vietnamese mythology, two characteristics that fits perfectly with the philosophy of DragonBall. The common use of the suffix "Ball" for Roadtrip-related events is a reference to Mister Erwin George Baker, aka "Cannon Ball", a motorcycle and automobile racing driver, famous for his record-setting point-to-point drives in the early 1900s, inspiring many leisure driving events
OUR CEO
From seasonal job as Car Valet at hotel du Cap-Eden Roc, to Michelin Test Pilot for high-perfomance and competition segment, through creating and organising over 300 Roadtrips, products launching and media presentations worldwide for the car manufacturers, you can say that his life has been driven by Automotive passion
Contact the Organizer
Contact the Organizer