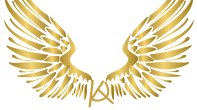 About the event
A SHOW THAT WILL REPRESENT INDIA IN THE ENTIRE WORLD THROUGH ITS ARTAND CULTURE .TILL NOW INDIA HAS ONLY 11 GUINNESS BOOK OF WORLD RECORDS REGISTERED ON INDIVIDUAL BASIS .FOR THE FIRST TIME IN THE HISTORY OF INDIA A SHOW THAT WILL MAKE AN ATTEMPT TO BREAK AN EXISTING GUINNESS BOOK OF WORLD RECORD OF THE LONGEST FASHION SHOW . A PLATFORM WHERE PROFESSIONAL GIRL/BOY/MAN/WOMAN WILL SHOWCASE THEIR TALENT .IT IS AN OPEN PLATFORM FOR ALL THE MODELS WHO ARE WILLING TO BE A PART OF A SHOW THAT WILL CREATE A HISTORY AND WILL ENGRAVE ITS NAME IN THE BOOKS . FOR ACHIEVING THIS GOAL DIFFERENT UNIVERSITIES, INSTITUTE AND COLLEGES ALL OVER THE COUNTRY HAVE BEEN APPROACHED. MODELS & DESIGNERS WILL BE SELECTED FROM THESE INSTITUTIONS AND EVEN FROM REMOTE AND BACKWARD AREAS . OVER MORE THAN 400+ MODELS & 100+ DESIGNERS WILL PARTICIPATE IN THIS EVENT AND THOUSANDS OF DESIGNS WILL BE PRESENTED.
ON SPECIAL REQUEST AN ADJUDICATOR FROM GUINNESS BOOK OF WORLD RECORD WILL BE THERE TO JUDGE THE SHOW AND TO ANNOUNCE ON THE SPOT RESULT ON BEHALF OF GWR .
OUR FIRST PRIORITY AND PREFRENCE WILL BE TO SHOWCASE THE TRADITION AND CULTURE OF INDIA BY REPRESENTING THE CLOTHING AND STYLE OF ALL THE 29 STATES . FURTHER DIFFERENT THEMES LIKE SEASONS ONE OF THE ETERNAL FAVORITES OF FASHION DESIGNERS OF ALL TIMESAND NATIONALITIES IS THE SEASONS THEME. BOLLYWOOD INDIAN ETHNIC. ELEMENTS. SPECIALTY CLOTHING TIME PERIOD ACCESSORY BASED. EVENT OR CAUSE BASED
Why should you sponsor?
SPONSORING AN EVENT THAT IS INITIATING TO BREAK AN EXISTING WORLD RECORD WILL GIVE AN INCREDIBLE RETURN ON INVESTMENT .WITH AN INITIATION A SOCIAL CAUSE IS ALSO ASSOCIATED WITH OUR EVENT AND WITH OUR SOCIAL CAUSE THE ENTIRE NATION ARE EMOTIONALLY ATTACHED . SO EVENT WILL GET HUGE ATTENTION FROM MASS .OUR EVENT WILL COVER MAXIMUM MEDIA EXPOSURE THAT WE WILL PROVIDE TO OUR SPONSORS .
BY SPONSORING OUR EVENT "BODACIOUS INDIA " SPONSORS WILL ENJOY FOLLOWING BENIFITS :
BRAND VISIBILITY
ENORMOUS MEDIA COVERAGE (ALL TYPES OF MEDIA)
MAXIMUM EXPOSIRE TO YOUR BRAND
SALES GOALS
TARGETED MARKETING
EFFICIENT LEAD GENERSTION
COMMUNITY GOODWILL
AUDIENCE INSIGHTS
RETURN ON INVESTMENT

himanshu gupta
KA Creations is a M. P. regionally based event company. The inception and execution of which was solidified in 2018. Since 2018 K. A. Creations has accomplished numerous large and small scale events in joint ventures with other regional companies . K. A. Creations in early 2019 transformed its public image to KanishkAdit Pvt. Ltd for a wider global market acceptance.I t is a full-fledged Registered event management company (focusing on National/International pageant competitions from infant to old ages people) striving to create unparalleled pageant experiences.Our established systems and processes ensure a seamless flow of work from the beginning till the end. A COMPANY THAT FOCUSES MORE ON ENCOURAGING AND INSPIRING THE YOUTH , A COMPANY FOR THE YOUTHAND BY THE YOUTH OF INDIA. LOOKING AT THE SKY IS NOT ENOUGH ,YOU HAVE TO FLY HIGH TO REACH THAT LEVEL . AND THAT'S WHAT WE ARE UPTO.
Contact the Organizer
Contact the Organizer