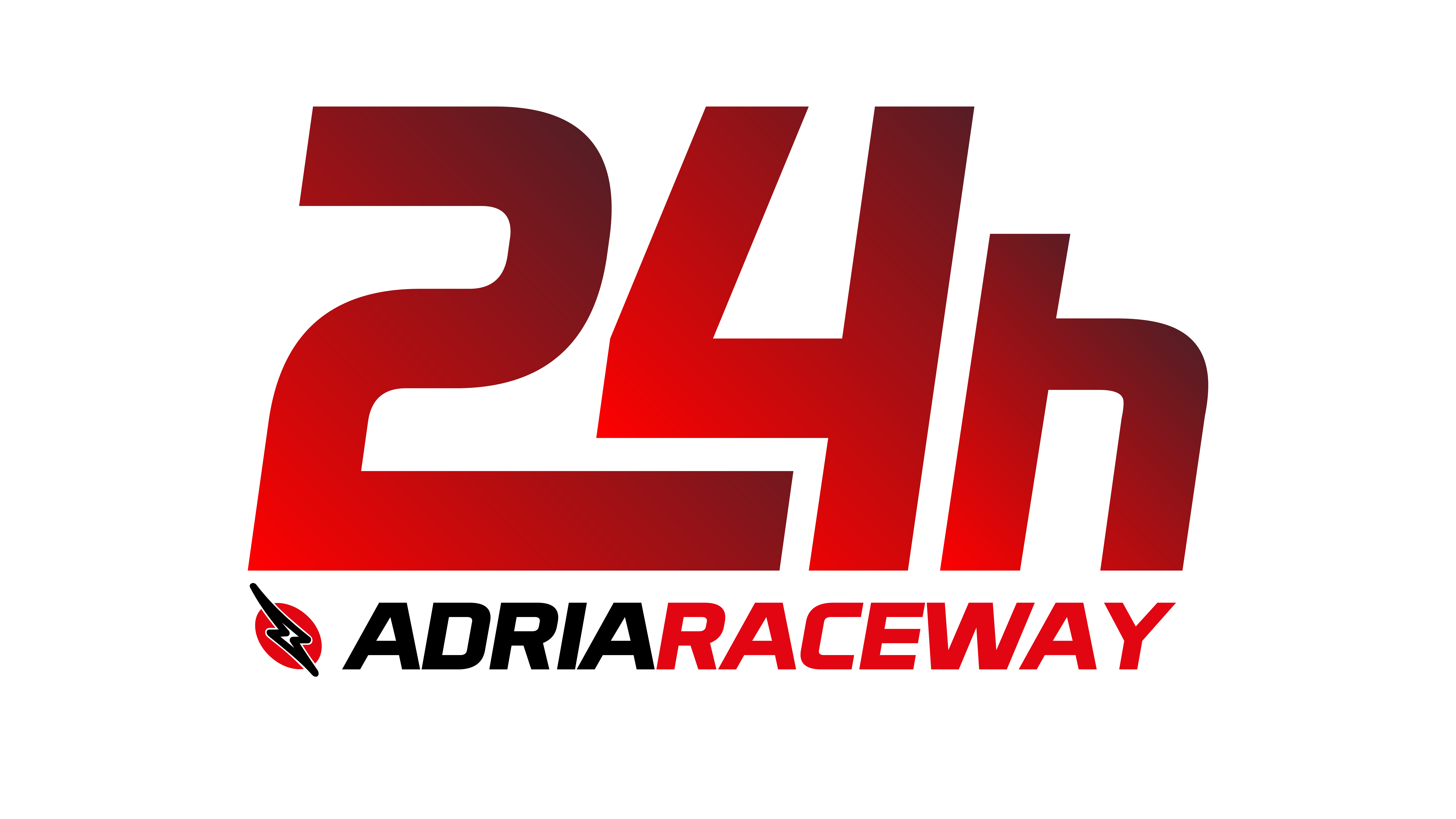 About the event
You arrive and you are already at home. Your team, your friends. Exchange ideas. You concentrate. You put on a helmet, fasten them belts, gloves, and you go. The free practices,the times, the desire to measure oneself. You enter the pit lane, you line up for the start on the grid, a cold shiver on the back. The start launched, the thrill of confrontation. You overcome, you come back, you take off, what sensations. Then return for the driver change.
Come down, encourage your companions ... running to see times, then rush to the wall. You shout, cheer and have fun. The arrival, the ranking, the podium. You enjoy yourself as you didn't do for a long time. You have to try one race like the 24 hours of Adria. Need to try it because describing it is not enough. Competition and new friends. Dinners, the party. Security, the service, the flawless circuit. Tension, adrenaline, smiles.

EXTRAORDINARY EMOTIONS.
Last Year at "24 Ore Adria Raceway" partecipated a lot of ex Formula 1 driver and GT driver like: Raffaele Marcello, Giuliano Alesi, Fabio Babini, Gianni Morbidelli, Thomas Biagi, Riccardo Patrese, Luca Badoer, Ivan Capelli, Giorgio Pantano, Matteo Malucelli, David Fumanelli, Emanuele Pirro, Edoardo Liberati, Raffaele Giammaria, Alberto Naska, Emiliano Perucca Orfei, Arturo Merzario, Riccardo Agostini, Alessio Rovera, Marco Cioci, Timur Boguslavskiy, Vicky Piria, Antonio Fuoco e Massimo Rivola and others less known
Why should you sponsor?
The "24 Ore Adria Raceway" is one of the most famous endurance Italian races. You can find professional racing drivers, ex Formula 1 racing drivers and also great enterpreneureers. It is a great event to promote your brand and connect your brand creating new synergies with a lot of business man

Mattia Lucchin
I'm a member of the marketing area of Adria International Raceway
Contact the Organizer
Contact the Organizer