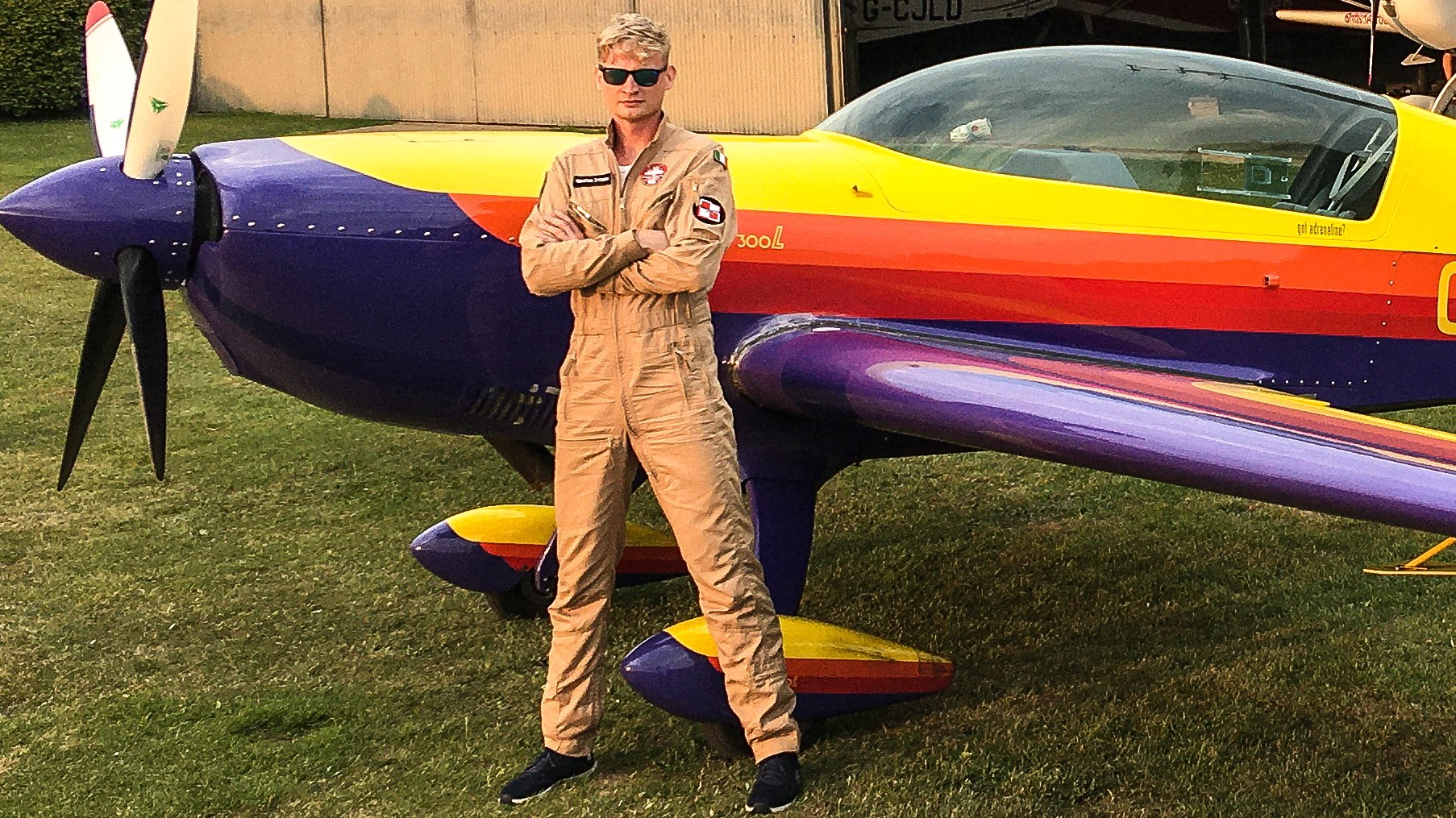 About the event
This events has now been deferred to a new date in 2021.
Spanish Aerobatic Flight Championship (CEVA) taking place on June 2021 at the Requena airfield, Valencia – is the most important event of this aviation sports specialty in Spain. An aerobatic competition will be covered through CEVA at Live Streaming aerobatics flight extensive media coverage with an additional is season documentary, aiming to bring a new injection of enthusiasm and over 8,000 visiting public.
A pilot enters a competition in a category of choice, which defines the level of difficulty of the aerobatic sequences to be flown. Within each category, a pilot flies one or more flight programs. Each flight receives a total score from the judges, ranking each pilot's combined total scores for all flight programs within each category determines that category's winner.
A grading judge assesses the quality of each figure flown according to well-defined criteria and assigns it a numerical score from 0 to 10, the judge may also assign a score of "hard zero", indicating that's the wrong figure was flown.
Within each category, each pilot flies several programs. An International competition is composed of a Free-known program and three Unknown programs. An aerobatics competition is authorized by the national aeronautical federation in the case of national competitions, by the International Aeronautical Federation (FAI). The organizing body establishes the rules that apply to the competition, including requirements for all participants, operating procedures and evaluation criteria.
Your partnership will be running for the fully 2021 season, also covers events:
Fenland &McAully Trophies, UK (24th July - 25th July)
1st FAI 'European Plus' Intermediate Aerobatic Championships, Deva, Romania (3rd to 10th July)
British National Championships, Conington, UK (19th August - 21st August)
Tiger Trophy, UK (4th September - 5th September)
Why should you sponsor?
Aerobatics flights are the most spectacular discipline of air sports. Good preparation, lots of cold blood and be fitness. These are the basic ingredients to participate in one of the most exciting sports on the entire world.
Sponsoring that event will not only bring awareness to your brand through social media postings and signage but also it will be a great way of marketing to many people.
For those sponsors looking more, the season 2019 at CEVA brought:
40 million total audience through media
3,000 connections via streaming in 10 countries
Over 6,000 people visiting
26 pilots from 14 different countries.
Several competing pilots have 500 – 3000k followers themselves, which then leads to broader exposure for your brand when they repost pictures my person which contains your signage on the flight suit or T-shirt.
Benefits of sponsorship:
Direct promotion of your companies brand to a wider more targeted audience;
Reinforcement of brand image;
Supporting a sales promotion campaign;
Tax benefits;
Sponsoring an event can often be cheaper and have a higher return on investment than a TV commercial or other advertising methods.

Sebastian Zytomski
I am Sebastian Zytomski I have been flying since 2010 and aerobatic flying since 2016, I started flying in aerobatic competition in the same year when I started aerobatic cours, which included winning the Basic level Combined Final at Leicester, UK. I have done over 180 hours total in several aircraft types. I was learning fly in Poland, an aerobatics flights I did training in the UK - until now.
I love flying and I want to share my passion with people. I am an aerobatic pilot flying a special aerobatic plane Extra 200 and 300 which belongs to the British Aerobatic Academy. The Extra 200 nad 300 it is aerobatic aircraft with Lycoming engine which one powered by a 200hp and 300hp.
Speeds that reach 300 kilometers per hour, exposures up to 10 G-force (ten times the force of gravity, double what the Formula 1 drivers endure) or fight against the loss of consciousness in aggressive manoeuvres. An aerobatic pilot needs many hours of flight, but also good reflexes, an important physical tone, since the conditions faces in flight are considerably worse than in other motor sports and a capacity for concentration and motivation. The skill of man predominates over the qualities of the machine.
There are five categories of aerobatic. There vary by difficulty of the individual aerobatic maneuvers they contain, as well as the combination of those maneuvers within the sequence. In order of increasing difficulty, the power categories are: Basic; Sportsman; Intermediate; Advance and Unlimited level.
I am currently at the sports level, I am already finished my training to Intermediate and Advance level for 2021 season.
Contact the Organizer
Contact the Organizer