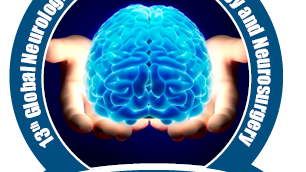 About the event
Neurologists 2019 aims to bring together leading academic scientists, researchers, and research scholars to exchange and share their experiences and research results about all aspects of Neurology Treatment and Neurosurgery. It also provides the premier interdisciplinary forum for researchers, practitioners and educators to present and discuss the most recent innovations, trends, and concerns, practical challenges encountered and the solutions adopted in the field of Neurology and Neurosurgery. The highlights of the Neurologists 2019 are Neurons and Neurology, Neurosurgery and spine surgery, Neuroscience, Neurologists, Parkinson's disease, Neuropsychology, Neuropharmacology and Neurochemistry, Epilepsy and its Treatment, Anxiety and Depression, Neuro-Ophthalmology and sleep disorders and Case Reports on Neurology & Neurosurgery.
Why should you sponsor?
In today's economic climate your business decisions are as crucial as ever. 13th Global Neurologists Meeting on Neurology and Neurosurgery allows you to maximize your time and marketing dollars while receiving immediate feedback on your new products and services.
13th Global Neurologists Meeting on Neurology and Neurosurgery is organizing an outstanding Scientific Exhibition/Program and anticipates the world's leading specialists involved in .
Neurologists 2019 organizing committee anticipates over 300 participants to attend this premier event. Your organization will benefit with excellent exposure to the leaders in Neuroscience.
Neurologists 2019 is an exciting opportunity to showcase the new technology, the new products of your company, and/or the service your industry may offer to a broad international audience.
Lots of thoughts were put together planning to make this conference a premier event. Our worldwide Editorial Board Members of Journal of Neurological Disorders, Journal of Alzheimers Disease & Parkinsonism and Journal of Neurology & Neurophysiology have agreed to promote and support the event.

Marie Walter
Program Director
Contact the Organizer
Contact the Organizer