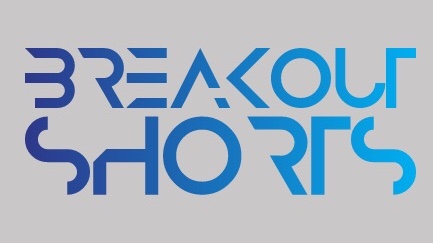 About the event
Breakout Shorts is an online short film competition, supporting the best up and coming independent filmmakers from around the globe. We are proud to be a diverse competition - open to various genres and nationalities.
We welcome first-time to professional filmmakers, regardless if you produced your short film with zero budget and shot with your phone - it's all about the story NOT the production value. Don't think your film is not good enough!
Our competition is open to short narrative films, short documentaries and yet-to-be produced short screenplays.
Submissions close October 31, 2018. After this deadline all submissions will be reviewed and judged.
On November 24, 2018, the jury will whittle down each category (excluding screenplays) to 10. On December 1, 2018, Best Short Film and Best Short Documentary will be selected and the remaining 9 from each category will be awarded a finalist certificate and a finalist laurel.
The 2018 will be an online competition only. However, in 2019 we will host our first live festival. The winning films from 2018 will be screened at this event
Why should you sponsor?
The advertising advantage is enourmous, we reach thousands of filmmakers and currently have almost 200 submittors to the competition.
We also have a mailing list of 2000 filmmakers and screenwriters.
We need the funds to continue funding the competition and support our website and awards.
Robert Samuel
My name is Robert Samuel, I am the festival director. I organise the judging allocation, submission and screening for the 2019 event.
Contact the Organizer
Contact the Organizer