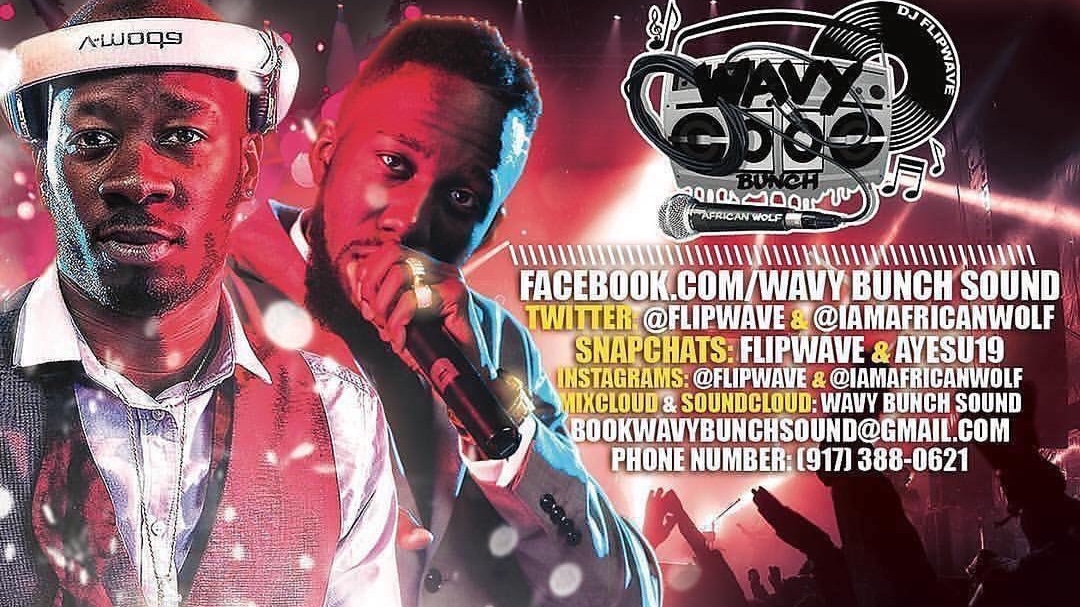 About the event
AYO JAY MEMORIAL DAY WEEKEND EVENT
PROPOSAL
Date: Sunday, May 29th, 2017
Time: 10:00pm - 2:00am
Venue: Devils & Dolls Nightclub
Dress Code: Ladies In Heels (mandatory) Fellas: No Gym /Hood Gear - Dress to Impress
Music: Top40/Hip-hop/R&B/Kompa/Reggae/Dancehall/Soca/Afrobeats
Powered By: Wavy Bunch Sound (DJ Flipwave & African Wolf), Selecta Jigga and Legend
Host: Wavy Bunch Sound
Cover Charge: Before 11:00pm Ladies are free and Gentleman are $10
FINANCIAL DISTRIBUTIONS
♣ Door: (REQUESTING A STRAIGHT SALARY OF $3,000.00 - CASH FOR PROMOTERS FOR ACQUIRING ARTIST AT A LOW PRICE, AS WELL AS HOSTING AYO JAY THERE, NOT ANYWHERE ELSE EXCLUSIVELY.
♣ Wavy Bunch Sound Receives: 3 PREMIUM Bottles & $30 Bar Tab (1 for artist, 2 for promoters)
Costs
♣ Photographer & Videographer: (Wavy Bunch Sound) Covers
♣ DJ: (Wavy Bunch Sound) Covers
♣ Flyers: (Wavy Bunch Sound) Covers
♣ Flyer Distribution: (Wavy Bunch Sound) Covers
(Wavy Bunch Sound)'S RESPONSIBILITIES
♣ Advertisement (Flyers, Marketing, etc.)
♣ DJ & Music
♣ bringing in the crowd
Performing Artist: Ayo Jay ($3,500) [$1,000 deposit is needed to book the artist]
Travel: 2 Roundtrip Airline Ticket to Pittsburgh and back ($1,000) - estimate
Lodging/Hotel: 2 Single rooms include 1 King Bed for artist ($366.66)
Per Diem: ($300)
Transportation: (From Airport to hotel to the venue and back)
Car Rental: $300- estimate
Grand Total Expenses: $5,546.66
Why should you sponsor?
Our events are very unique to this city due to our style of DJ'in. We are the only group of people in these city that have thrown events of this sort that have been successful without having any sort of artist hosting. Now we feel we have built a great audience in which we will bring a different experience to our clients.

Wavy Bunch Sound
Wavy Bunch Sound is a DJ group bringing you the best of Hip-Hop/Rap, R&B/Soul, Kompa, Zouk, Reggae, Dancehall, Afrobeats and Soca.
Contact the Organizer
Contact the Organizer